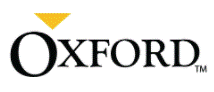 Project Analist Reach - (analytical) chemistry - LabResource Rotterdam
Regio Rotterdam, ZH 3062LJ
Regio Rotterdam
Organisation
An international company at the forefront of Research, development & production of specialized chemicals with broad application in chemistry, building, farmacy & food sectors.
Job description
For this temporary project at our client we are looking for a chemist to support the completion of Reach registration documents of several products & compounds. You will be responsible for completing Reach dossiers by identifying gaps & performing the necessary analytical analyses. You will mainly work with a broad scale of analytical techniques e.g.: chromatography, GC, GC-MS, LC-MS, NIR, FTIR, NMR, UV-Vis, etc. The products are mainly Epoxy-based polymers & resins, a solid understanding of polymer chemistry is therefore important. The work entails ~70% hands off / documentation work & 30% hands-on work.
The expected during of the project is ~6 months, and offer excellent opportunity for a starting chemist at MSc or BSc level to gain experience.
Job requirements
For this position we are looking for a professional with the following background:
MSc or BSc in (polymer) chemistry, analytical chemistry or similar;
In case of MSc relevant internships, in case of BSc >1 year of working experience in the industry;
Solid understanding of chemistry and chemical compounds (preferably polymers, resins, coatings, etc);
Some experience with Reach is considered a plus;
Broad experience with analytical techniques such as GC, GC-MS, LC, LC-MS, NIR, FTIR, NMR, UV-vis, etc.;
You have an eye for detail and a pro-active, hands on approach;
Available on short notice;
Due to the work location a valid driving licence & acces to a car are neccesary;


Offer


Contract: Temporary via LabResource (~6 months)

Start: November / December 2019

Salary: €2500 to €3000 gross monthly based on education / experience

Hours: full-time

Region: Rotterdam (car neccesary)





Exciting project in analytical chemistry (HLO / WO) in the context of Reach registration of polymeric products

LabResource is het grootste laboratorium recruitment bureau in Nederland, gespecialiseerd in uitzenden, detacheren en werving & selectie binnen: Quality Assurance / kwaliteitszorg, research en development, product ontwikkeling, laboratoriumcoördinatie en management, procesvalidatie en optimalisatie.

Vacatures waar wij voor werven zijn onder andere: laborant, analist, quality Assurance officer, laboratoria manager, R & D medewerker, applicatie specialist, organisch/ synthetisch technician, science / wetenschappelijk medewerker, technicians. Vakgebieden zijn onder andere: biochemie, life science, moleculair biologie, analytische chemie, petro chemie, microbiologie, biotechnologisch, scheikunde, organische chemie, synthese, voedingsmiddelen, farmacie, petrochemie, milieu chemie, scientific sales, geur en smaakstoffen, klinisch/medische chemie, medical devices, food & nutrician.



Interesse
Interesse, klik op de solliciteerknop om direct te solliciteren. Ook kun je telefonisch contact opnemen met LabResource via T.: 070-4450460 of een CV per e-mail toesturen naar

info@labresource.nl






€2500 to €3000 gross monthly based on education / experience