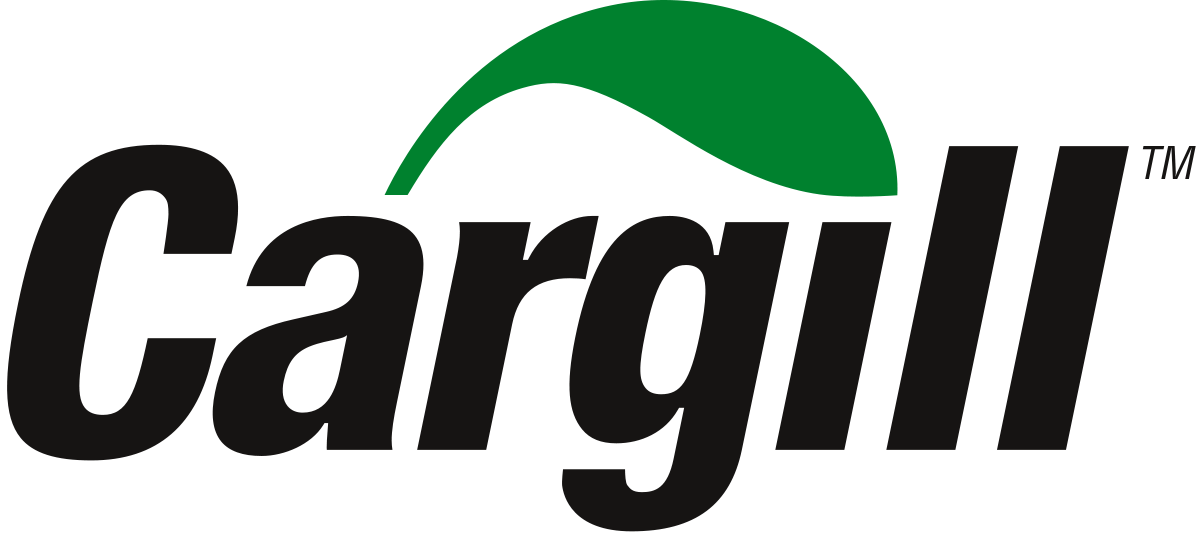 Production Manager - Cargill BV
Sas van Gent, ZE 4551
Production Manager
-
SAS00638
Werken bij Cargill is een kans om te ontwikkelen en te groeien—een plek om uw carrière optimaal te ontwikkelen terwijl u zich bezighoudt met zinvol werk dat een positief effect heeft over de hele wereld. U zult er trots op zijn om voor een
bedrijf te werken dat bekend staat om zijn ethische waarden en zich inzet voor het voeden van mensen. We bieden een afwisselende, ondersteunende omgeving waar u zowel persoonlijk als professioneel zult groeien terwijl u leert van een
aantal van de meest getalenteerde mensen in uw vakgebied. Cargill heeft meer dan 150 jaar ervaring met het leveren van voedings-, landbouw-, financiële en industriële producten en diensten aan de wereld. We hebben 160.00
werknemers in 70 landen die zich inzetten om de wereld op een verantwoorde manier van voedsel te voorzien, onze invloed op het milieu terug te brengen, en de gemeenschappen waarin we wonen en werken te verbeteren.
Meer informatie vindt u op www.cargill.com
Location: Sas Van Gent, Netherlands
The Production Manager has oversight for all production processes for a most complex plant with high level of complexity. The position ensures products areas (multiple channels) of responsibilities meet Business Unit (BU)/Plant standards for safety and regulatory, quality, operational effectiveness and financial performance.
The individual in this role is responsible for safely manufacturing the product portfolio at defined quality, total lowest cost of ownership while continuously driving productivity gains in the location assigned. 
Ensures directly or indirectly through the professionalized team in the production organisation the identification of opportunities to leverage efficiency and effectiveness in the operations to drive productivity improvements while executing the BU strategy according the location and plant roadmap. It deploys a mid-term outlook (1-3 years) / Plant Roadmap where relevant projects and initiatives are led to sustainable results.
The Production Manager is the driver for the deployment of Continuous Improvement processes in the production areas and to manage all production resources to operate, improve and solve problems.
The Production Manager will report into the Plant Manager
Major Tasks:
PRODUCTION SAFETY
Implements and monitors employee and food/feed safety program standards and goals for all production areas (multiple channels) in a most complex plant. Accountable for all internal/external operating/regulatory procedures on employee safety and food/feed safety including strategic and tactical execution in alignment with Corporate Environment, Health and Safety (EHS) and Food Safety, Quality and Regulatory (FSQR) Functions as well as government regulations for the production areas and channels.

Supports EHS/FSQR experts and production Area Superintendent (ASI) to ensure the most effective risk mitigation plans and regulatory compliance strategies are in place. Ensures all regulations are followed and reporting is accurately and timely.

Educates/trains workforce in the food safety fundamentals and completes safety inspections and housekeeping audits.

Consolidates and analyses aggregated EHS/FSQR incident data to identify risks (i.e. safety index, RIFR, food safety index, CFSRA and FDA audits) and to recommend revisions to operating policies as applicable for the production areas.
PRODUCTION CUSTOMER QUALITY/RELIABILITY
Monitors general operations and maintenance of plant equipment and executes on operational priorities for all production areas (multiple channels) of a most complex. Monitors operations/quality management deliverables to ensure customer and product/quality standards requirements are met within specifications.

Collaborates with Logistics/ Procurement/ Sales/ Supply Chain professionals to ensure availability of raw materials and ability to meet customer specifications and timelines. Accountable for ensuring those customers are satisfied and that any inquiries, incidents and/or issues are resolved in a timely manner concerning production items.

Partners with internal/external stakeholders (i.e. customers, Engineering, FSQR, Sales, Technology) to define, adopt and monitor performance indicators to identify/measure quality performance in areas that impact the customers and recommend areas of improvement and innovation.

Deploys and leverages technology innovation by developing operational plans and by coordinating execution within production

Supports Plant customer relationships by meeting businesses objectives and by understanding how operational performance impact internal and external customers
PRODUCTION FINANCIAL PERFORMANCE/CAPITAL EFFECTIVENES
Prepares and controls capital and operating budgets for the production areas (multiple channels) of a most complex plant to achieve short and medium term financial performance objectives set by the business. Ensures and holds direct reports accountable for meeting and controlling operating expenses and established targets.

With direct oversight from Plant Manager, consolidates manufacturing P&L budgets/metrics and understands how production costs impacts businesses margins and pricing. Forecasts overall capacity availability (S&OP) and inventory costs. Partners with procurement/sales departments to establish best sourcing/pricing practices.
PRODUCTION EFFICIENCY
Accountable for the overall operational management of the production areas of a most complex plant. Implements operational efficiency improvements which may include, but are not limited to, standardization of plant information manufacturing systems, quality control, safety, production reliability excellence and maintenance, operators best practices, etc.

Responsible for aligning overall team resources, with direct oversight from the Plant Manager, to execute against short-term and medium-term strategies and for meeting strategic operations goals in accordance with BU/plant objectives.

Enforces a culture that builds, operates and maintains plants that are operational sound, safe, and efficient. Leverages/deploys leading operational practices and aggressively raise the performance of poor departments by monitoring key performance indicators (i.e. yield optimization, energy/water usage reductions, operator safety indexes, etc.).

Deploys and monitors Reliability Excellence processes across a most complex plant and ensures the reliability culture is foundational to operations. Enforces common reliability processes and metrics (focus on eliminating the root-cause of reliability problems, REPI deployments, etc.) to achieve targeted results from continuous improvement practices, and validates the importance of Reliability Excellence through key successes (scorecard and metrics control, total cost of maintenance, total cost of ownership, monthly review of compliance audits, etc.).
PEOPLE  MANAGEMENT
Supervises and provides coaching to direct reports including coaching Cargill's core values and guiding principles for the production areas of a most complex plant.

Implements general workforce administration policies and programs in the areas of communications, staffing, training, evaluations, disciplinary actions and safety. Develops/supports planning for future production workforce needs and participates in selection of employees.

Responsible for developing strong leaders and a most diverse workforce by seeking multiple approaches to attract diverse talent. Incorporates diversity in succession planning and job fulfillment.

Ensure that good communication between areas and shifts within production.
Required Qualifications:
Technical Education (Engineering Degree) or equivalent relevant experience 

A minimum of 3 year experience in leading areas/teams within Operations/ Manufacturing/ Engineering Organization (e.g. Production manager, Area Superintendent, Manufacturing Excellence Mgr., Engineering Mgr., etc.) 

Proven ability to execute capital and/or transformational projects in a safe, timely manner from start to completion and within budget allowance.

Good knowledge of process technologies and understanding of continuous production processes

Able to motivate and inspire local troops to drive the business forward and achieve though and challenging goals

Interpersonal and networking skills to overcome challenges and build confidence and trust amongst team mates, peers, subordinates, superiors and in general, stakeholders.

Proficiency with Microsoft Excel, Word, and PowerPoint and engineering most used software

Possess and can develop sound knowledge of CI, supply chain and operations aspects to drive productivity in the whole value chain and possess a customer oriented view.

Communication skills: good verbal & written communication skills. Listening, speaking, writing, presenting, discussing and negotiating; 

Business fluency in English (writing and speaking)  

Demonstrate ability to lead, coach, engage and develop teams. Gets the things done. Be customer-focused and achievement-driven

Comprehensive and advanced knowledge and experience on Plant Operations (Production, M&R, PDG, Engineering) 

Must possess honesty and integrity and be a role model who leads by example and capable of setting the tone to the local organization
Preferred Qualifications:
Certification Bachelor/ Master University Degree in Engineering (Chemical/ Process, Electrical or Mechanical) 

EU recognized certification of competent organism for specific knowledge (i.e.  Stable Ops, CI, Lean,) - LEAN/Six Sigma Green/Black Belt

Experience in having deployed Plant Operations and/or Manufacturing Excellence  strategic programs delivery (in a multinational company is a plus)

More than 5 years of experience within a manufacturing environment, chemical/starchy industry or operating large scale food

Proven track records of highly performance management of teams

EHS solid background to be able to lead the production organization

Knowledge in Continuous Improvement and Six Sigma tools and deployment

Good understanding of business processes and interactions to be able to identify and prioritize to the highest P&L productivity result.  Bring experience based knowledge for proven accomplishments.
Primaire locatie
Netherlands-ZE-Sas van Gent