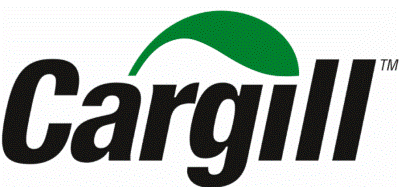 Pricing Systems Tools Senior Specialist (Multiple working locations in Europe or US) - Cargill
Schiphol, NH 1117
Pricing Systems Tools Senior Specialist (Multiple working locations in Europe or US)
-
SCH03599
Want to build a stronger, more sustainable future and cultivate your career? Join Cargill's global team of 160,000 employees who are committed to safe, responsible and sustainable ways to nourish the world. This position is in Cargill's animal nutrition and health business, where we improve lives through better nutrition. Our team researches, innovates and creates solutions that deliver healthy results for our customers.

Position Purpose & Summary
The Commercial Excellence (CE) ANH Global organization supports the three business groups of ANH – Cargill Animal Nutrition, Cargill Aqua Nutrition, and Cargill Health Technologies – towards driving up commercial excellence capabilities to increase value creation for our customers and capturing this value through best-in-class pricing.
The Pricing Systems & Tools Senior Specialist is a member of the Strategic Pricing team within the global CE organization and reports to the Strategic Pricing Director. They define, deploy and integrate the right solution set of pricing tools (for PO&M and CPQ) to our global ANH organization, while considering the most feasible technology for each market cluster. They work closely with the in-market pricing teams to improve efficiency and precision in the pricing process and thereby driving profitability.

Principal Accountabilities
Define solutions by market cluster
Cluster markets by pricing needs and market characteristics (e.g. market size and profitability potential, product/species/segments mix, complexity of price build-up)


Evaluate existing solutions in the market versus pricing needs and consider feasibility of customized/own-developed, low-tech solutions for smaller market clusters with reduced needs


Design most feasible solution for each market needs cluster


Pilot pricing software by market cluster and refine
Deploy and integrate standard pricing software solutions
Plan and manage deployment of standard pricing solution by respective market cluster


Manage integration with ERP (SAP), CRM, etc.


Support in-market team in parametrization of pricing software


Train in-market organization and build-up PO&M and CPQ capabilities

 
Deploy and integrate customized pricing tool
Drive development of customized pricing solution and deploy in smaller market clusters


Design and deploy scenario for integration of customized pricing tool


Train in-market pricing team and establish continuous feedback loop for further refinement of customized solution


Continuously monitor market pricing needs and potential decision to switch to standard pricing software
Manage change and drive improvements to Pricing Systems & Tools
Pro-actively drive refinements in the solutions to reflect for changed needs


Refine and adapt pricing processes and integration scenario (e.g. when migrating SAP blueprint)

Required Qualifications
Bachelor's degree, preferab ly in a Business Information Technology or Computer Science related field;


5-7+ years professional experience in working experience, ideally within pricing and deployment of PM&O and CPQ software;


Proven track record of execution on pricing software deployment;


Experience in setting-up the processes, governance and technological infrastructure for efficient use of PM&O and CPQ solutions


Project experience in integrating pricing software in an SAP ERP and/or HANA scenario;


Track record of managing development of smaller scale individually customized pricing tools (e.g. in Excel, Alteryx)


Demonstrated ability to drive and lead change in complex global organizations with competing priorities;


Strong communication and influencing skills;


Ability to reach to a decision with a less than perfect fact base;


Ability to develop and maintain relationships with key business leaders and be a key thought leader;


Excellent time management, prioritization and organizational skills.
Preferred Qualifications
Working knowledge in SAP-SD


MBA or Master's degree in Business Information Technology or Computer Science related field;


Excellent skills in Microsoft Excel and pricing tools
Our Offer
In return for your expertise and commitment, we will provide a fast paced stimulating international environment, which will stretch your abilities and channel your talents. We also offer competitive salary and benefits combined with outstanding career development opportunities in one of the largest and most solid private companies in the world.
Interested? Then make sure to send us your CV and cover letter in English today.
Follow us on LinkedIn: https://www.linkedin.com/company/cargill

Primaire locatie
Netherlands-NH-Schiphol