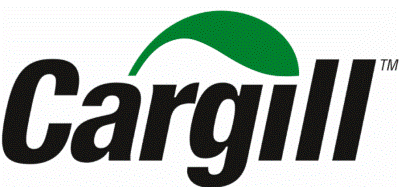 Pricing Data and Technology Lead - Cargill
Schiphol, NH 1117
Pricing Data and Technology Lead
-
SCH03649
Want to build a stronger, more sustainable future and cultivate your career? Join Cargill's global team of 155,000 employees who are committed to safe, responsible and sustainable ways to nourish the world. This position is in Cargill's food ingredients and bio-industrial business, where we anticipate trends around taste, nutrition and safety to innovate and provide solutions to manufacturers, retailers and foodservice companies.  
JOB PURPOSE AND IMPACT
The Pricing Data and Technology Lead will own and build complex data preparation systems that bring together data from several sources, required for advanced analytics and for executing and further developing our various pricing solutions. In this role, you will manage the portfolio of pricing dash boards, the delivery of ad-hoc reports and the coaching of pricing analysts regarding data and analytics. You will fill a crucial role in the development and testing of new data or technical solutions for the pricing function.
KEY ACCOUNTABILITIES
Proactively gather, prioritize and build reports in Tableau, administering the Tableau site for the business and ensure high adoption for reports built already.

Data preparation: Consolidate data from several disparate sources into a common platform and prepare the platform for analytics, partnering with the pricing manager and analyst to identify new data needs.

Data governance: Educate the organization on the criticality of each data element and influence business data, business intelligence, sales, product line manager and other teams to update data needed on a timely basis. Maintain report release and data update calendars and procedures.

Provide technical support through all phases of testing and incident handling after the deployment of pricing solutions.

Continuously work on streamlining and automating manual pricing procedures and data collection methods.

Build knowledge of the latest technologies in data preparation and analytics and pricing science and recommend solutions for improvements to business processes using new technology or alternative uses of existing technology.

You will work under minimal supervision and independently handle complex issues while referring only the most complex issues to higher-level staff.
MINIMUM QUALIFICATIONS
Bachelor's degree in a related field or equivalent experience

Minimum 4 + years' experience in one or more of the following: Data Preparation, Mining & Enhancement,  Visualization and Analytics, BI architecture

Experience with: SQL or Alteryx, ETL and visualization tools like Tableau, PowerBI, etc
PREFERRED QUALIFICATIONS
Inquisitive, open-minded, persistent and resilient. Not content with the obvious, willing to dig for additional granularity or simply more information. 

Strong troubleshooting skills;

Experience with Python and R programming is an advantage;

Interest to learn the business and contribute towards continuous improvements;

Ability to work and engage with multiple stakeholders;
Our Offer
In return for your expertise and commitment, we will provide a fast paced stimulating international environment, which will stretch your abilities and channel your talents. We also offer competitive salary and benefits combined with outstanding career development opportunities in one of the largest and most solid private companies in the world. 
Interested? Then make sure to send us your CV and cover letter in English today.
Follow us on LinkedIn: https://www.linkedin.com/company/cargill
Cargill is committed to being an inclusive employer. Click here to find out more https://careers.cargill.com/diversity/ 
Functie
Informatietechnologie
Primaire locatie
Netherlands-NH-Schiphol