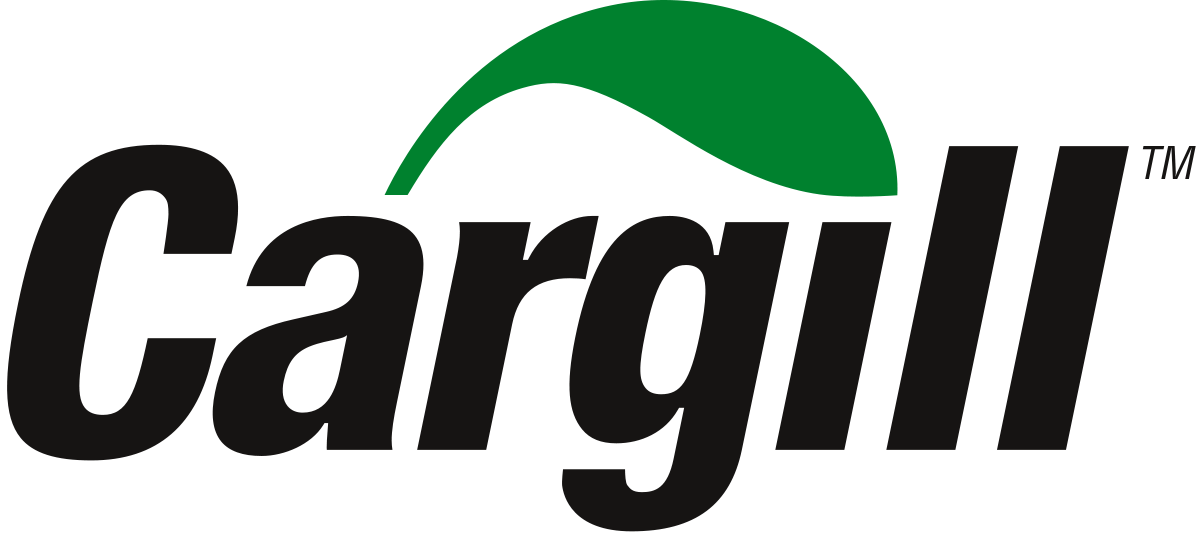 Plant administration assistant (Part-Time job) - Cargill BV
Rotterdam, ZH 3011
Plant administration assistant (Part-Time job)
-
ROT00505
Werken bij Cargill is een kans om te ontwikkelen en te groeien—een plek om uw carrière optimaal te ontwikkelen terwijl u zich bezighoudt met zinvol werk dat een positief effect heeft over de hele wereld. U zult er trots op zijn om voor een
bedrijf te werken dat bekend staat om zijn ethische waarden en zich inzet voor het voeden van mensen. We bieden een afwisselende, ondersteunende omgeving waar u zowel persoonlijk als professioneel zult groeien terwijl u leert van een
aantal van de meest getalenteerde mensen in uw vakgebied. Cargill heeft meer dan 150 jaar ervaring met het leveren van voedings-, landbouw-, financiële en industriële producten en diensten aan de wereld. We hebben 160.00
werknemers in 70 landen die zich inzetten om de wereld op een verantwoorde manier van voedsel te voorzien, onze invloed op het milieu terug te brengen, en de gemeenschappen waarin we wonen en werken te verbeteren.
Meer informatie vindt u op www.cargill.com.
Position Purpose & Summary
The Plant Administration Assistant assists the Operations Analyst and Plant Management in administrative tasks related to:
O perational and environmental reporting;

Operational control including document management, RIM, information protection and Site security;

The purchase requisition to pay (PRTP) process and

Other Operations Analyst related responsibilities.
The Plant Administration Assistant reports to the Operations Analyst.
Principal Accountabilities
50% perational and environmental reporting
U pdates daily production report (incl. supplies, waste, reprocessing & degradation);

Updates daily report for gas and nitrogen including report to the supplier Lindegas;

Controls hardcopy discharge reports from the independent surveyor Veritas for crude oil supplies with JDE One World system;

Controls and reports the independent surveyor Veritas input on quality: FFA (incl. input avg FFA (BIN) & adjustments in production report);

Supports Operations Analyst with the monthly stock take;

Prepares data related to the annual environmental report (Milieujaarverslag);

Prepares and reports Entech/Enernoc: submitting of monthly energy data for COE.
25% Operational control including document management, RIM, information protection and Site security
A ctively monitors contracts (e.g. harbor company, Deltalinqs, Stedin, portable radio-telephones including frequencies), ensures timely order placement and properly files the contracts;

Manages the archive with legally prescribed administration (e.g. the packing slips);

Ensures compliance with the RIM procedure for all Operations Analyst related documentation;

Checks packing slips with JDE and archives the packing slips;

Solves Z-file issues (interface between Maximo and JDE);

Prepares minutes of the site security meeting;

Performs quarterly weighbridge and mass flow checks;

Registration of waste streams (Eural code and loading order checks and filing);

Monthly accrual preparation to correctly reflect the work done during the month.
20% PRTP
Su pports plant management in the local P2P process;

Cleans up old purchase orders in Maximo;

Advice CBS or A&F on open (old) purchase orders in JDE World;

Submits requests for quotations;

Submits purchase requests (PRs);

Checks if purchase requests (PRs) have been transferred in purchase orders (POs) to ensure timely delivery;

Receives goods and services in Maximo.
5% Other Operations Analyst related responsibilities
En sures follow up of damage incidents caused by third parties and prepares input for manual invoicing;

Follow up on questions from CBS or Supply Chain teams on deliveries and receipts of raw materials (weighbridge control);

Stock control including timely ordering for variable consumables;

Supports the Operations Analyst with other administrative tasks.
Minimum Required Qualifications:
M BO level is required, with a minimum of 5 years' experience in a secretarial/administrative position;

Proficient in amongst others Word, Excel, PowerPoint, Outlook and Internet;

Effective communication skills (written, verbal, listening);

Fluent in Dutch and English;

Able to work independently;

Able to work in a hectic environment;
Preferred Qualifications:
O rganized and detail oriented;

Strong commitment to customer service, internally as well as externally;

Strong initiative and problem-solving skills;

Keen sense of priorities;

Knowledge of MyPPM, Manis, SAP, JD Edwards.
Our Offer
In return for your expertise and commitment, we will provide a fast paced stimulating international environment, which will stretch your abilities and channel your talents. We also offer competitive salary and benefits combined with outstanding career development opportunities in one of the largest and most solid private companies in the world.
Interested? Then make sure to send us your CV and cover letter in English today.
Follow us on LinkedIn: https://www.linkedin.com/company/cargill
Functie
Administratief/Ondersteunend
Primaire locatie
Netherlands-ZH-Rotterdam