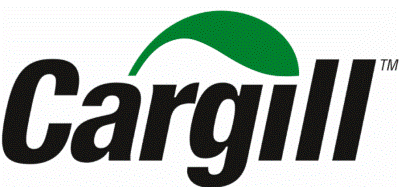 Planner Logistics - Cargill
Schiphol, NH 1117
Planner Logistics
-
AMS00884
Position Purpose & Summary
The Planner Logistics is accountable for all planning activities concerning flow(s) of (different) products at IGMA.
This role exists within a small team and bears responsibility for planning a cost-efficient discharge sequence of incoming Ocean vessels as well as inventory management for products that are stored for customers. The planner will communicate with internal and external parties on a daily basis to align and ensure optimal efficiency regarding loading and discharging operations.
Principal Accountabilities
35% Data management / documentation:
Responsible to maintain timely and accurate load/discharge execution data within the data management system 

Responsible for assigning unique IDs to load/discharge flows

Responsible for daily reporting of changes in inventory, transshipment planning for barges and trucks  

With supervision, responsible for accurate invoicing of all load/discharge operations

With team, Responsible for monitoring and internal communication of ETAs of Ocean vessels 

Responsible for integrating contract terms and conditions in the system to ensure correct invoicing 
30% Customer / third party interaction:
Maintains and develops relationships with customers and business partners

Collaborates with Cargill Agency and IGMA Parcel Service (IPS) as necessary to optimize the load/discharge sequence

Follows up on contracts with customers in reference to quality, quantity, origin, delivery period and schedule, payments, and traceability

With some oversight, actively works/collaborates directly with traders/merchants to ensure smooth execution of deliveries and clear prioritization (internal/external)

Communicates with agents, supervision companies and other service providers to manage shipment

May communicate with ocean transportation to make adjustments to the voyage of vessels
20% Development and execution of discharge sequence:
Under some supervision, participate in establishment of shipment and logistics plans/strategy together with Commercials and Planning team.

With some supervision, may provide recommendations/advice to commercial team on specific contract terms

With some supervision and in line with contractual terms and execution procedures/plans, appoints necessary service providers such as fumigation companies

With some direction, responsible to monitor daily execution of the shipment plans, identify and escalate any deviation from original plans applying knowledge of operation practices and procedures 

With help of IGMA Parcel Service (IPS) tracking movement of commodity during voyage and unloading at discharge point
10% Process improvement:  
With some direction, actively searches for opportunities to optimize planned costs and any other cost saving opportunities and analyze unexpected costs to identify root causes and define action plan.

With direction, conduct analysis on inefficient load/discharge sequences to provide recommendation for next steps.

With some oversight, conduct process improvement analysis to search for process efficiency opportunities and deliver data driven recommendations

With the team, think about digitalization improvements to innovate work processes 
5% Performance management / research & analysis:
With Continuous Improvement manager, Analyzes incomplete operations related to planned volumes 

May participate in defining reporting needs and development of these reports. 
The job may require some flexible working hours or on call duties.
Minimum Required Qualifications
HBO, bachelor or equivalent or relevant experience 

Relevant work experience in Supply Chain Planning is a plus 

Food/Feed/Agricultural experience is a plus 

Maritime experience is a plus

Fluent in English and Dutch Language (additional regional language is a plus)

Excellent computer skills: MS Office, excel specifically, SharePoint, SAP

Decision making capabilities

Strong communication skills 

Strong inter-personal skills:

Compelling and authentic communicator with Cargill customers and employees of all levels 

Professional attitude, concern for ethics

Ability to work under pressure, set right priorities

Ability to work in fluctuating workload environment
Our Offer
In return for your expertise and commitment, we will provide a fast paced stimulating international environment, which will stretch your abilities and channel your talents. We also offer competitive salary and benefits combined with outstanding career development opportunities in one of the largest and most solid private companies in the world.
Interested? Then make sure to send us your CV and cover letter in English today:  
Follow us on LinkedIn: https://www.linkedin.com/company/cargill
Functie
Transport/Logistiek en Forwarding
Primaire locatie
Netherlands-NH-Amsterdam