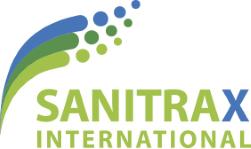 Operations Manager - Sanitrax International BV
Luchthaven Schiphol, NH 1118
 Operations Manager
Target:
Supervising and improving production processes in order to be able to deliver on time and completely at the lowest possible costs.
The pursuit of a lowest total cost of supply while maintaining the quality and delivery times desired by management.
Guaranteeing the desired quality through supervision and control of suppliers, components and finished products at the production location in Poland.
Lowering costs by striving for continuous sourcing & price and condition improvement.
Generating and initiating product improvement through translating production experience into product concept proposals.
Position within the company:
The Operations Manager reports to the CEO and cooperates with the Assistant Managing Director, Service & Project engineers and the various Sales Managers.


Location: Location at Sanitrax (location Schiphol)

Nature of the activities / responsibilities
Core tasks and result areas

Policy formulation and organization
Co-responsible i.c.w. CEO for preparing the production budget and cost price of the products.
Jointly responsible for the qualitative and quantitative content of these budgets in such a way that the determined required production volume can be met at the desired quality level.
Performance
Preparation and monitoring of production plans and budgets.
Improve and monitor procurement processes.
Testing, checking the various components and products in the interim and at the end of theproduction process.
Searching for alternative suppliers.
Analyzing and making the various production processes more efficient.
Maintaining quality through quality control during production, testing of Tech-Modules and control & maintenance of the manuals.
Characteristics

Authorizations
Guiding and directing employees, suppliers within the responsible departments.
Conducting discussions and negotiations with colleagues, suppliers, and advisors.
Correspondence with relations and colleagues.
Works within the business objectives.

Responsibilities
Develop, implement, monitor and realize the annual plans within the position.
Issue procedures and guidelines and monitor compliance.
Monthly reporting to the management.

Additional functional aspects
Educational attainment
Completed university education in Technical Business Administration, Business Economics, Logistics, or related study.
Broad knowledge of product development, production and assembly technologies.
A position in a similar position within a production company for at least 5 years.
Reporting (in writing and orally) on departmental results on progress, budget, cost control, developments, etc.
Good command of the Dutch and English language, spoken and written.
Knowledge of modern communication and administrative resources as well as associated programs including Office and ERP / CRM systems.
Competences
Excellent communication and social skills.
Helicopter view, enterprising and decisive.
Analytical ability and assertiveness towards practical implementation in order to be able to respond quickly and adequately to internal and external developments within the department.
Management skills to motivate and encourage people to achieve departmental objectives.
Stress resistant.
Other circumstances
Regular travel abroad is a part of the job.
High level of seasonal pressure from the event industry.
Telephone accessibility between 8 a.m. and 8 p.m. for technical support to customers in emergencies.
About Us:                               
Sanitrax International BV (www.sanitrax.com) offers fresh water flushing vacuum sanitation solutions – toilets, washbasins, urinals, showers, ADA and VIPLOO that upgrade the temporary restroom experience for large events and festival customers leading to increased sales of drinks, food and merchandise.
In 2013 we recognized that standard plastic toilets only offer a low quality experience, especially for women at events and festivals. Our goal was to develop a game changing solution that is now the new standard of excellence across Europe and United States. Our team is a diverse group of business and sales professionals who all possess a passion for upgrading temporary restroom experiences for the customers of our customers.
Sanitrax equipment is the world's first and only patent pending, retractable, containerized mobile restroom unit, housing multiple self-contained toilets, urinals, washbasins and showers that rely on proven fresh water flushing vacuum technology. The Sanitrax solution saves up to 90% of the water used by conventional gravity flushing toilets. Our system never fills up or overflows and does not need "after event" service by diesel trucks. Our unique retractable design also saves a minimum of 50% on logistical cost.
Sanitrax is environmentally friendly temporary restroom solution in every aspect. Super easy to clean and maintain, and fully customizable to our customer needs. Our products are specifically designed for events, festivals, fairs, humanitarian aid and military missions – all of whom rely on temporary restrooms for their sanitary facilities.
Sanitrax is located in the Netherlands with it's outsourced production facilities currently in The Netherlands and Poland. Sanitrax has Sales offices and representations in North America, Europe and Asia.
Sanitrax is growing as demand increases. We are seeking to fill a few select positions to broaden our team in Europe, America and Asia. We are continuing to further develop and expand our product range as well. Wherever groups of people use a bathroom is our marketplace.
Thank you for considering the opportunity to join our team and to contribute to reaching our goals.
Marcel Bikker, Founder & CEO
Contact information:
We hope to have triggered you to learn more about and with us.
Since we also like to learn more about how you can contribute to our team:
Please email to Vanessa van Katwijk your motivational letter and resume. Vanessa@sanitrax.com
Territory: Europe & USA
Based In: Netherlands
Start Date: July 1, 2019