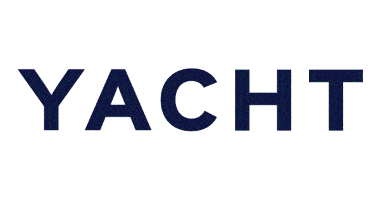 NPI Senior Molding Engineer - Yacht
Drachten, FR
In this role, you have the opportunity to contribute to improve peoples Health & Well-being through meaningful innovation, by connecting Innovation and Industrialization in the technical area. Together with a project team, the sr. molding engineer specifies and implements molding systems for mass manufacturing and as technical specialist, the sr. molding engineer is responsible for the process and takes care that molding systems are performing against product and production requirements.
You are part of the NPI team in Drachten. NPI develops & realizes world-class industrialization solutions with passion for Shavers, Grooming and other Philips products. NPI plans and implements integral architecture for product, process and supply chain to improve cost agility, time to market, volume mix flexibility & sustainability. NPI develops partnerships (Turn Key suppliers) to speed up innovation and use their knowledge & state of the art technologies resulting in fast & smooth product launches. NPI implements robust sustainable processes and equipment by applying Standard Work Industrialization and DFSS.
Your responsibilities as NPI Sr. Molding Engineer, among others, are:
Benchmark own activities. Define trend reports and technology roadmap (long term plan) for own technology area
Specify and outsource engineering development activities, research activities, production systems and tools. Supplier auditing and developing
Define TFC/IPD plan for own activities. Define well considered concept choices.
Review activities of engineers and suppliers
Manage the execution of multi capex-, improvement- and outsourcing projects.
Actively use risk management tools. Lead AD projects or sub-PDLM projects
Define, apply and improve SWI procedures and supplier base mgt tools and methods. Develop and use of DFSS improvement tools. Support engineers regarding to tools and methods. Apply lean manufacturing principles.
Define, execute and secure Knowledge Management plans for own competence area. Plan resources for own activities
Coach team members. Give input for performance appraisals of team members.
Functie-eisen
We are looking for a candidate with the following profile:
Bachelor or Master Degree in Mechanical engineering
Minimal 5 years relevant working experience in plastics
Knowledge of fundamentals plastic part making
Able to execute DFM analyses, make DFM reports and analyze DFM reports
Basic knowledge of resins used.
Knowledge about measuring, able to read and understand drawings
Able to use NX or equivalent 3D CAD system
Understanding of Moldflow analyses.
Understanding of mold constructions, knowledge on mold cost drivers
Understanding of injection molding process, able to do molding trials, trouble shooting and process investigations.
Able to make functional mold and functional molding specifications
Able to estimate mold prices and cycle times of injection molding process
Able to manage ordering, realization and release of new molds
Minimal Six Sigma or DMAIC trained (Green Belt)
Furthermore, the perfect NPI Sr. Molding Engineer is:
Decisive, result driven and creative team player
Proactive approach, can-do mentality and hands on way of working.
Good communication skills in Dutch and English
Arbeidsvoorwaarden
Depending on your work experience and educational level, we offer you a gross salary of €3.300 – €5.200 per month, and you are eligible for the Yacht bonus scheme. Next to that, there is a possibility to get a company car with fuel card. Besides this, we offer a healthy work-life balance with flexible hours and possibility to work from home. We also offer other benefits, such as collective discount on health insurance and a good pension scheme.
We will boost your career through personal and technical growth. We'll support you by offering a personal coach and the possibility to follow courses and training via our highly recommended Yacht Academy. You'll become member of the team of professionals who share your education, ambitions and your competencies. This will enable you to interact with your colleagues from Yacht in your own technology language! You'll become a member of the yacht network, which stretches the high tech industry. You will be challenged by your peers. As a result you'll be able to keep your knowledge and skills up-to-date!
Bedrijfsinformatie
Why should you join Philips?
Working at Philips is more than a job. It's a calling to create a healthier society through meaningful work, focused on improving 3 billion lives a year by 2025 delivering innovative solutions across the health continuum. Our people experience a variety of unexpected moments when their lives and careers come together in meaningful ways. Next to that you will be joining a nice work environment with fun colleagues that are always willing to help each other!
Yacht is a contractor for highly educated professionals (BSc, MSc, or PhD) who'll work on site and innovate together with our customers to find smart solutions. Being part of the world wide Randstad Group we have an extensive network of clients and professionals. Working as a high tech professional within Yacht means you will work on interesting and challenging long term projects for our clients in the Dutch "Brainport" Eindhoven region, mainly on projects at our clients' Research & Development departments. Our Brainport region is considered to be the smartest region in the world! We cooperate with high tech companies that work on the cutting edge of technology. To give you an example of our portfolio: Philips Healthcare, Philips Innovation Services, Philips Research, ASML, TNO, DAF, VDL ETG, Océ and many others.
Vacaturenummer: 9088881