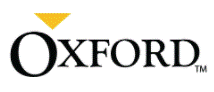 NL CW Senior Associate Supply Chain (GMP) - Oxford Global Resources
Breda, NB

For our client in Breda, we are looking for a Senior Associate Supply Chain GMP

Job description
Drive a culture of Operational Excellence (OE) and Continuous Improvement.Team lead or -member in cross functional projects.
Support the program portfolio management and execution for Global Supply Hub Europe (GSH EU) & act as a catalyst in the continuous improvement of 'Delivery'- processes.
Oversee monthly reporting and diagnostic process providing appropriate and accurate information and analysis for effective decision making in the Order to Cash (OTC) space.
Support of business OTC processes.

Responsibilities

Mature the SC Analytics capabilities to analyze SC scenarios, pro-actively support decision making and measure performance to drive continuous improvement.
Optimization of performance and consistency of the order to cash process.
Identify, lead and/or participates in multiple cross-functional initiatives leading to the improvement of SC and/or related enterprise-wide programs.
Drive best practices and consistency in departmental project management.
Identify potential issues and implement proactive solutions in the OTC space. Initiate and execute improvements in order to increase effectiveness and efficiency.
Act as an OTC subject matter expert.

Authority

Works independently under minimal direction, with strong leadership skills.
Work is guided by operational and project objectives.
Manages multiple assignments and processes independently and concurrently.

Outputs

Advance on the departmental goals and key-initiatives.
implementation: results and deliverables in line with goals and objectives.
SC competencies that are exploratory, and emphasize agility, speed and growth.

Profile Minimum Requirements

Bachelor's degree or equivalent related to Supply Chain, Logistics or Industrial Engineering plus 3 or more years of related professional experience
Experience in working in an international environment, ability to liaise/communicate effectively with cross-functional teams and different cultures.
Solid experience in project management across departments and geographies.
Readily adapts to and manages change.
Good decision making skills.
Customer relationship skills.
Process improvement and leadership skills focused on implementing robust, efficient systems & processes.
Quick process understanding, insight and visualizing.
Fluent in English, both in verbal and written communication.
Strong analytical skills (incl. MS Excel) and ability to distill insights.
Operational Excellence experience or training.

Preferred Requirements

Ability to navigate in a matrix environment with strong internal and external network relations.
Good understanding of GMP/GDP and pharmaceutical regulations and awareness of biopharmaceutical commercial and supply chain trends and developments.
Ability to analyze abstract and complex problems requiring evaluation of intangible variables.
Ability to develop innovative and creative output based on interoperations and analysis
LEAN Six Sigma Green / Black Best
Good understanding of E2E supply chain business processes (APCIS CPIM, SCOR, S&OP, Logistics, Customer Service).
Experience in Operational Excellent, Lean, PULL or other major change management initiatives.

Competencies

Strong communication, presentation and facilitation skills.
Ability to handle multiple responsibilities and priorities simultaneously in a fluid environment with time pressures.
Results oriented, strong adherence to timelines
Sound relationship management and organizational skills
Initiator with analytical, problem solving and decision making skills.
Ability to operate in a team or matrix environment.
Self-leadership & motivation.

Vacancynumber; 15399