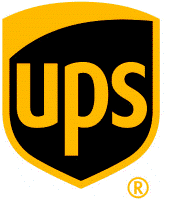 New Business Design & Engineering Supervisor (Healthcare) - UPS
Roermond, LI 6045
The new business design & engineering supervisor is responsible for designing and developing warehousing and distribution solutions to meet our Healthcare customer needs. He/She analyzes complex customer order characteristics, work processes, storage requirements, equipment needs, labor requirements, and product characteristics. This position provides support to sales on new business requests and collaborates with other departments to define project needs. He/She uses the different tools and systems to calculate revenue, costs (e.g., direct, indirect, etc.) and ensures quality rates to drive business growth at right profitability. Healthcare experience is essential.
What do you do on an average day?
Collaborating cross-functionally (e.g. Business Development, Operations, etc.); to provide cost-effective Supply Chain Solutions pricing models for securing new business and increasing profitable revenu.

Interface with customers to evaluate their needs and propose solutions.

Developing business proposals, responding to requests for proposals (RFP's), and contributing to and writing technical documents.

Synthesizing Customer Data and Solutions Needs.

Generating and Analyzing Warehousing and Distribution Pricing Models.

Participating in Internal and External New Business Reviews.

Writing Technical Documents and Responses.
What do we expect of you?
Education: minimum of Bachelor. Preferably in Industrial Engineering, Operations research or Supply chain.

Experience: Healthcare experience-you have experience in work measurements, methods and procedures, operations research, finance and statistical analysis.

Competences: you are able to work in cross-functional teams and can communicate on all levels in the organization.

You are naturally curious in processes and how to improve them, while able to perform the necessary analysis to back-up your idea's.

You have working knowledge of MS office, Visio, MS Projects, Access and LeAP cost model. AutoCAD is a plus.
About UPS
Founded in 1907 as a messenger company in the United States, UPS has grown into a multi-billion-dollar corporation by clearly focusing on the goal of enabling commerce around the globe. Today, UPS is a global company with one of the most recognized and admired brands in the world. We have become the world's largest package delivery company and a leading global provider of specialized transportation and logistics services. Every day, we manage the flow of goods, funds, and information in more than 200 countries and territories worldwide.