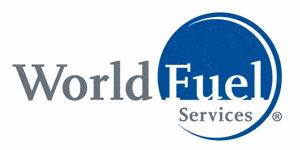 Multilingual Customer Success Representative - Dutch and English - World Fuel Services Europe Ltd
Rijswijk, ZH 2288
Multilingual Customer Success Representative - Dutch and English

Rijswijk, Netherlands

MSTS currently requires a multilingual candidate who has the ability to speak Dutch and English fluently. The Customer Success Representative will be the main point of contact for all users of its specifically designed payment solutions, providing strong telephone and email-based support services regarding order inquiries, invoices, fees and service level agreements. MSTS specializes in the design, implementation and management of commercial billing and payment solutions. It is part of the World Fuel Services Group, a leading Fortune 500 company and a global leader in the downstream marketing and financing of aviation, marine and land fuel products and related services.

Core duties and responsibilities will include:

Establish a working relationship with our customers by communicating via mail or telephone and performing the following duties with moderate supervision:

Serve as a primary contact to customers, dealers and clients providing timely, accurate and comprehensive responses and resolution to common questions and issues regarding supported programs, systems, processes and procedures.
Take initiatives by proactively contact customers and merchants to address issues (e.g.: rejections, disputes, authorizations, technical needs, potential account issues, etc.).
Route escalated requests and unresolved issues to the appropriate team members (e.g.: tier 2 or 3 or Leadership).
Record customer interaction details, comments, and complaints within the CRM system.
Review translations and provide translations when it is needed.
Provide feedback and collaborate with other team members to improve training and documentation for processes and procedures.
Participate in ongoing learning sessions and collaborate regularly with the team.

The Individual:

Experience in a customer service environment is essential.
Ability to speak and write Dutch and English fluently is essential
Any additional language would be desirable
Strong written and oral communication skills in English are essential
Outlook, Word and Excel skills are essential
Experience on a CRM application (e.g. Salesforce) would be desirable
Ability to work in a team and independent environment
Adaptable to any internal and external change
Bachelor's degree would be desirable, however not essential
Analytical and problem-solving skills are essential.

Competitive salary and benefits