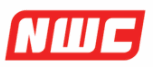 Mid-level C# .Net Developer for an international fast-growing SaaS-platform (Amazon, Bol.com, eBay) - NWC B.V.
Leiden, ZH 2311
For a fast-growing e-commerce company, we are looking for a C# .Net Developer. With the most complete marketplace management suit the company facilitates over 3 million products from 1500 brands to over 100 marketplaces. To name a few of their clients you can think of Amazon, Bol.com, eBay, Gall&Gall, etc.
As a developer, you work with an experienced and driven team of 5-6 colleagues. You will develop new functionalities and links on the scalable platform with C#, ASP.NET MVC, MS SQL as well as newest technologies such as .Net Core. The team follows SCRUM principles.
Do you have what it takes?
You have proven experience in web development, databases and API's
Thorough knowledge and experience with C#, ASP.NET MVC, and SQL server
Relevant education (Bachelor degree or higher)
Excellent command of the Dutch language is required
Experience with e-commerce and system integrations is a plus
What will you get?
The salary is up to 55 000 EUR, depending on your knowledge and previous experience
The company cares about your well-being: there are ergonomic work-places, sit-stand desks, and chair massages.
You can enjoy fresh fruit and delicious coffee all day long
To ensure a proper work/life balance there are flexible working hours
Interested? Then we would like to hear from you! Call us to 0208922222 for more information or send you CV to iryna@newworkcolective.com