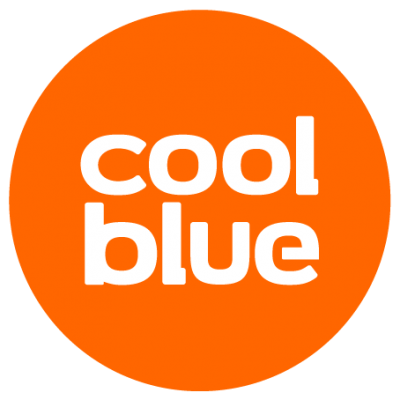 Medior Front-end Developer - Coolblue
Rotterdam, ZH 3011
As a medior Front-End Developer at Coolblue you improve the user-friendliness of our webshop for millions of customers.
How do I become a Medior Front-end Developer at Coolblue?

As a Medior Front-end Developer you work on the user-friendliness of our webshop for millions of customers. You enjoy working with the UX designer to pick up stories. You get energy from coming up with creative solutions and are happy to present this within the team. You are also proud of your work and welcome all feedback. "Want to become a Medior Front-end Developer at Coolblue? Else de Boer explains how to do that. "

You enjoy doing this

Improving the user-friendliness of our webshop for millions of customers.
Thinking about technical choices, such as our architecture, tools and processes.
Keeping an eye on the performance of the webshop and analyze how you can improve it.
Colleagues and yourself help through pull requests, code reviewing and pair programming.
Making our webshop even a little bit better every day.
You recognize yourself in the following
You have a BSc or MSc in for example Computer Science. 
You have between 3-5 years of experience as a Front end Developer.
Strong experience with modern JavaScript (ES2017), HTML, CSS/SCSS, REACT as a framework and composition.
Experience with one or more modern JavaScript frameworks.
Experience in one or more server side languages such as PHP or C#.
Enforce code quality through Test Driven Development and linting.
Working in a fast paced Continuous Integration & Deployment environment gets you excited.
You're self-learning, independent, and have excellent problem-solving skills.
Working with Scrum/Agile working is second nature to you.
You know how Git works.
You're proud of your work and welcome all feedback.
You're fluent in English and have a European passport and/or live in the EU
This is what you're looking for in a job
Money.
Over 30 training courses at our own Coolblue University.
An awesome workplace. With freshly prepared meals, monthly TGIF drinks, epic Coolblue parties, and an informal, playful office space.
25 leave days. As long as you'll promise to come back.
Travel allowance and a retirement plan.
An office at the best possible location. It's only a short stumble away from Rotterdam Central Station. Or a 2-minute walk.
Relocation assistance, from a to z (Only if you have a European passport or live in EU)
Dutch language courses. To help you become a Rotterdammert.
An international work environment. With colleagues from places like Belgium, Spain, Australia, Mexico, and Italy.