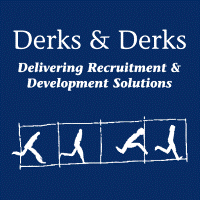 Master Data Document Writer - Derks & Derks B.V.
Zwolle, OV
Master Data Document Writer
Interesting position as Master Data Document Writer to define supply chain business flows for an international project at a pharmaceutical company
(The Netherlands)
Offer
a position to grow into or to deliver out of your experience
responsible for the supply chain business flows at an international project
a fulltime contract of 1 year, possibly longer
possibility to work from home or from the location in South of The Netherlands
temporary contract from Derks & Derks Secondment & Interim
Organisation
Our client is an international pharmaceutical company. The company's activities comprise the development, production and sales of medicines. For the facility in Drenthe we would like to meet an enthusiastic, communicatively skilled, self-assured and performance-oriented Master Data Document Writer.
Position
As a Master Data Document Writer, you will be added to the master data team. The team is growing from a regional team into a global team. The current set of documentation requires to be rebuilt and made fit-for-purpose to the new ERP software solutions that are to be introduced over the next years.
As a Master Data Document Writer, you will support the convert of the existing documentation supplemented with collected expert knowledge (through interviews) and available technical documentation in system user (e)-documentation such as procedures, instructions and training material. You will collaborate with the master data team to get a good understanding for their work processes and translate this into useful content for end users. You ensure output is consistent across product families and output formats. All together this is a challenging job where you can grow your knowledge of the Pharma sector with enough freedom to put your own 'stamp' on the output. In this job you will report to the manager of the department.
Profile
at least a bachelor's degree or higher education in a relevant field
Supply Chain knowledge
interviewing skills augmented with user experience review and feedback
understanding of software tools used to create software product documentation
knowledge w.r.t. Master Data Management is preferred
proficient English writing skills
good document layout skills
basic business process design skills
profound Microsoft Office solution knowledge e.g. Word, Visio, PowerPoint,
SAP knowledge
ability to plan and manage multiple tasks
effective time management, good presentation skill and proactive approach
Response
Interested? Please send your resume and motivational letter by e-mail, with reference number DT/19-123-MB to Sandra van Putten: info@derksenderks.nl. For further information, please call and discuss the opportunity with Sandra van Putten at number +31 (0)33 472 80 87.
An individual assessment may be part of the selection procedure.
Our client has chosen Derks & Derks B.V. as recruitment agency for this assignment. We request therefore to send any application or other response to Derks & Derks.