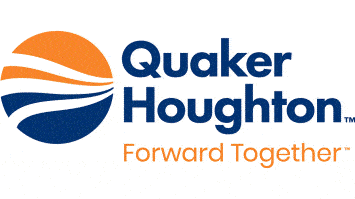 Marketing & Communication Specialist - Quaker Houghton
Uithoorn, NH 1422
Will you join us as Marketing & Communication specialist with social media experience?

Quaker Houghton is looking for a:
Marketing & Communication specialist
Uithoorn, The Netherlands

The company
Quaker Houghton is the global leader in industrial process fluids. With a robust presence around the world, including operations in over 25 countries, our customers include thousands of the world's most advanced and specialized steel, aluminum, automotive, aerospace, offshore, can, mining, and metalworking companies. Our high-performing, innovative and sustainable solutions are backed by best-in-class technology, deep process knowledge and customized services. With 4,000 employees, including chemists, engineers and industry experts, we partner with our customers to improve their operations so they can run even more efficiently, even more effectively, whatever comes next.

The Marketing Team
For EMEA, The marketing team is responsible for implementing specific marketing activities, including product launches, exhibitions, advertising, distributors' support and trainings. This highly driven team of two people strives, in close co-operation with the commercial associates, to efficiently deliver an excellent result to support the sales strategy.

Your responsibilities
As Marketing & Communication Specialist, you are responsible for applying the marketing & communication strategy, promoting the new Quaker Houghton brand and developing it in the areas of branding, communication and social media in a B to B environment. You organize quite some exhibitions and conferences and you are part of the stand crew on different locations in EMEA.

You are a brand ambassador, you take on the role of project manager for various related projects to achieve communication objectives. You know your way in the world of social media and you know how to use the right channels for the various markets. You will be responsible to develop targeted communication campaigns, including researching the audience, crafting the messaging and executing the campaign.

Requirements for this challenging job
A Bachelor level in a Marketing discipline.
1-2 years of experience in the industry in an equivalent position.
Experience as a project manager.
Experience with working with social media; you know the right ways to address specific target groups and to come up with the relevant content.
Proficiency with Office tools; other skills with specialized software such as Publishing Software (InDesign), Graphic Design software (DTP, Illustrator), Image editing software (Photoshop), Web content management system (WordPress) are appreciated.
Carefully monitored from start to finish.
Excellent command of English language, preferably Dutch or willingness to learn.
Very strong interpersonal, organizational, multi-tasking and project management skills are critical.
Willingness and flexibility to work extra hours to meet demands and handle unexpected time sensitive assignments.
Willingness to travel occasionally.
You are interested in technology and do not mind working in an industrial environment, with engineers and scientists. Activities will involve market research, therefore a good analytical mind is required.
Competencies
Strong oral and written communication skills.
Commercial awareness.
Creative.

If you recognize yourself in the above and you have become enthusiastic about the position, you might be the colleague to join our Marketing team! We offer an interesting job in a professional team, competitive salary and an attractive fringe benefits package.

Reactions
Do not hesitate and send us your written motivation and curriculum vitae. You can send this via the application form, attn. of Christa Koot before 30 November 2019.

For additional information about Quaker Houghton, look at www.quakerhoughton.com.

Acquisition is not appreciated.