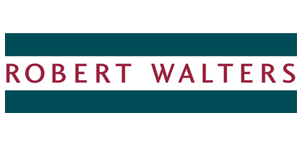 Manager Legal and Compliance - Robert Walters
Enschede, OV

We have been exclusively engaged by one of the world's leaders in the energy sector who is looking for a Manager Legal and Compliance to be based within the Overijssel region. As a Legal & Compliance Officer you are responsible to support the entire organisation on all legal matters.



This is a new function within the company and hence why they are looking for someone who wants to be a part of this new chapter of their organisation: an unique opportunity.

Your main responsibilities would be:

Identify legal & compliance matters and minimise risks.
Review and prepare legal documentation and commercial contracts in order to comply with applicable laws & regulations.
Involved in the risk review process before tender reward.
Improve and maintain standard set of template contracts such but not limited to sales contracts, business partner (agents/reseller) contracts, NDA, LTSA, general T&C for sales and service in order to comply with applicable laws & regulations.
Create new template contracts on service partner agreements, MoU, LOI and co-development (R&D), licensing agreement & packaging agreement.
Improve purchase contracts on achieving better control on performance and flexibility.
Advise on and deal with disputes and litigation.
Provide general employments law advice.
Contribute to the general/legal/compliance goals of the company, such as creating awareness, drafting and maintaining up to date models.
Engage and manage external lawyers on a case-by-case basis.
Implement and maintain Data Protection (AVG), Export Control and other compliance issues when applicable.

Minimum skills and requirements:

Master 's degree in Dutch Law.
At least 5 years of experience as in in-house lawyer within an Industry firm, and
Having minimal 2 years of experience working in a law firm is considered to be a plus.
English language and communication skills (verbal and in writing) at CEFR level C2.
Knowledge of international law, tax law and patent law is a plus.
Minimum 24 work hours per week

What do they offer?

Set-up of Legal & Compliance Officer function within organisation.
Competitive salary, work/ life balance and flexibility.
Joining an exciting journey with a fast-growing organisation.
An international work environment with knowledgeable colleagues.
In case you do NOT live close to the head office, home office IS definite a possibility.

If you would like to work in a dynamic international environment with motivated and highly educated people and you fit the described profile, apply now or contact the Legal Team at Robert Walters.



Professionele ontwikkeling
Reis kosten vergoeding voor OV
Reis kosten vergoeding
Vakantiedagen
Korting op mobiele telefoon
Auto van de zaak
Sport abonnement
Referral bonus
Game kamer
Pensioen / Pensioenplan
Kantine
Parkeren
Werken vanuit huis
Evenementen voor werknemers
Flexibel rooster
€ 70.000,00 - € 85.000,00 /jaar