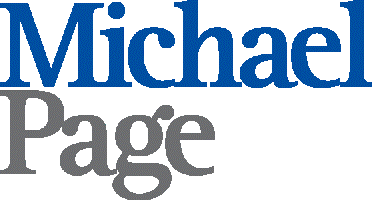 Management Accountant - Michael Page International Netherlands SA
Amsterdam, NH 1077xx

For a fast growing, scale-up Real Estate company in Amsterdam, I am sourcing for a professional and progressive Management Accountant with fluent German language skills, who will manage a portfolio of entities ensuring that all property and corporate level accounting is up-to-date, accurate and reported on time, monthly to key stakeholders.

Bedrijfsomschrijving



Our client is a multi-national company that owns, develops and manages a diverse, integrated portfolio of real estate assets across Southeast Asia, Australia, UK, Europe and China. Under its parent company, the group is listed on the SGX with total assets of approximately S$37.6 billion across assets classes ranging from residential, retail, commercial & business parks and industrial and logistics. In addition to this, their well established hospitality footprint spans over 70 cities across Asia, Australia, Europe, Middle East & Africa

.





Since 2017, the industrial strategic business unit has been rapidly expanding its presence across its European platform, with offices established in Amsterdam, Cologne and Munich. Our client owns, develops and manages a growing investment grade portfolio of industrial and logistics real estate concentrated within major industrial and logistics markets in The Netherlands, Germany and Austria. Our client holds a long term view on such important markets due to their long association with the light industrial and logistics sectors, which continue to be bolstered by e-commerce, urbanization and last mile logistic trends

. 





As a part of this growth journey in Europe, our client is hiring to further its ambition to establish best in class operations.

 



We are looking for driven, engaging professionals to contribute towards an exciting transformational journey. We are looking for progressive mindsets to help fulfil shared aspirations. We are looking for people who will partner in delivering success, people who will reinforce the company core values of "We're Collaborative, We're Respectful, We're Progressive and We're Real".



Our clients likes to say 'our experience matters', because it reminds them that their employees are the foundation of the company's success.  If you could like to join our client for this experience at, we would very much like to hear from you

.



Omschrijving

In this role, you manage a portfolio of entities, perform checks and analysis of the ledgers, working closely with other departments, to maintain overall ownership and control of the figures. Prepare annual statutory financial statements and support year-end audits.

Monthly Reporting

Ensure properties are closed monthly within two working days of month end;
Prepare all month-end and year-end journals accurately;
Conduct line-by-line general ledger checks, posting journal adjustments and re-classifications where necessary.
Review operating revenues and expenses, define and book related accruals and prepayments.
Create property operating reports and perform variance analysis e.g.actual versus forecast analysis.
Work closely with Shared Services Centre to ensure cash accounts, inter-company transactions and AP/AR positions are properly reconciled.
Prepare monthly management accounts and other adhoc reports upon request.
Work with the Finance Manager and Financial Controllers to ensure that the management accounts continue to develop and address the reporting needs of the Board and other senior managers.
Prepare annual statutory financial statements in line with local GAAP or IFRS.
Annual Reporting
Support the finance team with internal & external audits and assist with the preparation of year-end finance packs.
Ensure compliance with accounting rules and regulatory framework.
Projects/Other
Support the finance team on various projects regarding continuous improvements to processes and systems.
Build strong relationships with internal Real Estate departments, especially Asset Management and Acquisitions.
Develop into a Subject Matter Expert in Property Accounting processes
Profiel van kandidaat
At least a completed bachelor degree in Accounting.
At least 5+ years of strong accounting experience, being exposed to local GAAP/IFRS
Experience working in the Real Estate sector is a plus
Fluent English and German language skills is a must. Candidates without these language skills will not be considered.
Experience with Yardi is a plus
Strong Excel knowledge
Progressive, team player and strong time management skills
High level of independence and ability to maintain strong relationships with staff and management
Aanbod
Salary depending on education, certifications and experience between 50.000 and 70.000 gross per year (all-in)
There are no arrangements in place to cover forcommutingcosts
Scale-up organisation with the unique opportunity to make a real impact
Ownership and room to take initiative
Bright and modern office space
Very diverse workforce
50,000 - 70,000 /jaar
all in