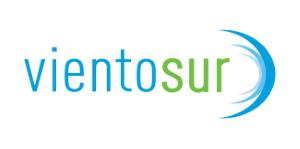 Logistics Administrator - Vientosur BV
Rotterdam, ZH 3065
VIENTOSUR, a fast growing fresh produce company, with a respectable market recognition and a modern business model. Formed by an experienced and highly committed team with the support of associated farmers around the world, is currently looking for a NEW LOGISTICS ADMINISTRATOR.
Vientosur:
Fruit import and Export company,
Production partners associations in South Africa and South America (integrated channels)
With a good distribution access in all European markets, etc.
Solid & well organized company, with effective short lines,
Modern formula with a proactive "out-of-the-box thinking".
Dedicated international capable team.
Requirements:
A minimum of MBO/HBO/WO or similar studies in logistic or supply chain management
A minimum of 2 years' experience in this fruit business field or similar
Experience in Customer Management Systems, Warehouse Management Systems and Inventory Control System.
Experience in international trading practice (import/export)
Familiar with handling of shipping documents;
Very good command of Dutch & English; Spanish knowledge or willing to learn in a pre,
Good knowledge on MS Office (Word, Excel, Outlook, etc.),
Good interpersonal and communication skills,
Strong analytic skills and are results driven
Excellent planning, accuracy and organisational skills,
No nonsense thinking & a true team player,
With critical, flexible and curious nature,
Capable to solve problems quickly and efficiently.
Mayor Duties:
Coordinate with suppliers, forwarders and service providers in
Issue and check purchase orders
Keep track of overseas shipments and inland transport and coordinate with Administration and Commercial Departments;
Check outgoing order and stocks,
What we offer:
A strong financial company,
A nice work environment with a competitive salary,
Personal & professional development.
If you are an A+ player and are looking for your next challenge, we are waiting for you!!
Only applicants with the above-mentioned experience will be considered.
Contact:
Please send you CV in English to recruitment@vientosur.nl
***Acquisitie naar aanleiding van deze vacature wordt niet op prijs gesteld ***
Applications through recruitment agents, temporary agents etc. are not appreciated.