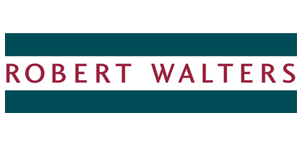 Liquidity Manager - Robert Walters
Amsterdam, NH 1077XV

For a European Market Leader in Financial Services with a compact team in Amsterdam, I am searching for an experienced

Liquidity

Manager.

In this new position you are responsible

for the development, maintenance and execution of the liquidity framework.




Description

This framework ensures that available liquidity on the one hand and liquidity needs on the other hand are optimally aligned and meet the requirements imposed by national and international regulators (DNB, AFM, ESMA).

Liquidity related strategy and policies are formed, in large part, by the regulatory landscape (EMIR) in which

our client

operates.



Key in this role is m

anagement of liquidity and funding, working in close partnership with key internal and external stakeholders

, with

EMIR-compliant liquidity arrangements in place

.

You are constantly dealing with:



liquidity arrangements and liquidity providers

funding (CSD)

testing and reporting

documentation

long-term strategy and projects

Our client is constantly changing due to for instance commercial initiatives and changing regulations. These changes are realized in multidisciplinary projects, especially when it concerns extensive and complex changes. Since many changes have consequences for the liquidity, the Liquidity Manager will play an important role in a number of these projects.

Skills required:

Minimum of

8

years of professional experience in the field of Liquidity Management / Treasury

and/or Liquidity Risk

Good working knowledge of

and experience with

liquidity and funding risk and planning

Relevant financial economical education

Ability to develop and implement a long-term liquidity management strategy

Excellent quantitative and qualitative analysis skills

with a great eye for detail

Able

to summarize complex liquidity problems and detailed analysis with clarity and brevity

Excellent communication and interpersonal skills for interaction with in- and external stakeholders

Ability to manage key relationships with liquidity providers

Adept at working in a hands-on and fast-paced environment

Fluent in the English language

Is this new role in Amsterdam what you have been looking for? Please react!


Auto van de zaak
Evenementen voor werknemers
Kantine
Sport abonnement
Referral bonus
Vakantiedagen
Korting op mobiele telefoon
Pensioen / Pensioenplan
Parkeren
Game kamer
Professionele ontwikkeling
Reis kosten vergoeding
Reis kosten vergoeding voor OV
Flexibel rooster
Werken vanuit huis