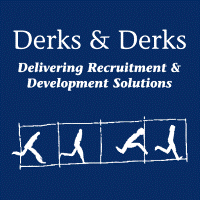 Legal Consultant - Derks & Derks B.V.
Leiden, ZH
Offer
Diverse part-time job as a Legal Consultant at a pharmaceutical organisation.
Working in an international environment.
A temporary contract until the end of March 2021.
Organisation
Our client is an international pharmaceutical organisation that has been operating in over 40 countries across Europe, the Middle East and Africa. They operate on a global level and most of the teams have a global focus. They do everything in-house: Research, Development, Manufacturing, Warehousing and also Sales and Marketing. It is their hope to change tomorrow's world and to improve the lives of individuals by providing innovative medicines where there is urgent need for better treatments. The organisation is clearly focused on bringing high-quality medicines to the market to reach their goals. Wouldn't it be lovely to join them in their journey? At this moment they are looking for an enthusiastic candidate for a part-time temporary position as a Legal Consultant to support their legal department.
Position
In the role of Legal Consultant, you will receive and triage contracting and other legal queries and escalations from Medical & Development functions (both in The Netherlands and in the UK), as well as Procurement. You will deal with routine contract escalations and document reviews, including pharmacovigilance agreements, legal agreements relating to Medical & Development functions and review of quality plans and corrective action plans. Furthermore, you will provide support to the Senior Director, Legal Regulatory Counsel and other members of the Legal team by undertaking legal research on subjects relevant to the Regulatory Legal team. You will manage legal aspects of Medical & Development projects and monitor timelines and deliverables. In addition, you will manage Regulatory Legal team projects including drafting and implementation of guidelines, policies, and procedures.
Profile
Qualified lawyer or experienced paralegal with a degree in Law or equivalent experience.
Legal or paralegal experience, preferably within the pharmaceutical industry.
Experience in drafting and negotiating general commercial agreements (e.g. service agreements, confidentiality agreements).
Excellent organizational and collaboration skills.
Proven ability to influence, (appropriately) challenge and engage diverse stakeholders.
Ability to work as part of a team, or independently as required.
Proven legal analytical and drafting skills.
Fluent in written and verbal business English.
Response
Interested? Please send your resume and motivational letter by e-mail, with reference to DT/20-090-MB, to Jamie van der Heijde: info@derksenderks.nl.
For further information, please call Jamie van der Heijde at number +31 (0)33 472 80 87.
An individual assessment may be part of the selection procedure.
Our client has chosen Derks & Derks B.V. as recruitment agency for this assignment. We request therefore to send any application or other response to Derks & Derks.