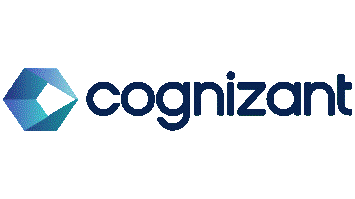 Lead Fullstack Developer - Cognizant
Utrecht, UT 3584
Job Title: Lead Fullstack Developer
Job Location: Utrecht, Netherlands
Salary & Benefits: Competitive
What makes Cognizant a unique place to work? The combination of rapid growth and an international and innovative environment! This is creating a lot of opportunities for people like YOU — people with an entrepreneurial spirit who want to make a difference in this world.
 
At Cognizant, together with your colleagues from all around the world, you will collaborate on creating solutions for the world's leading companies and help them become more flexible, more innovative and successful. And this is your chance to be part of the success story: we are looking for a Lead Fullstack Developer to join our EAS IPM Team. 
 
About the Lead Fullstack Developer role: 

You will get an opportunity to understand the client business requirements and contribute to the design, concentrate on the pure technical solution, learn new technologies, implementation of Web development, and working in agile environment. 
 
You will become an active member of the DevOps team that works closely with other disciplines/roles. You're T-shaped professional and responsible for the whole life cycle (i.e. development, operations) of in-house or packaged applications according to development/test standards and corporate architecture policies including security and data privacy guidelines.
Our ideal Lead Fullstack Developer candidate
 
A minimum of 9 years' experience

 

Experience on Java/J2EE, Spring and Spring boot technologies

Experience on Angular JS and NPM

Knowledge /Experience working in distributed agile (Scrum + DevOps) model

Experience using Linux (Knowledge of basic commands is enough)

Passionate about in Continuous Integration / Continuous Delivery (CI / CD)

Experience with IT development tools like Bitbucket, Jenkins,

Sonarqube

, HP Fortify, Nexus, XL Deploy and Putty

Experience working with REST and SOAP web services

Experience on Build/Release/Deployment process using tools like Maven and NPM

Good understanding about SDLC process

Very nice to have PCF/Cloud knowledge/experience

Basic understanding of SQL

Possess excellent English communication skills

Mediator: able to guide the team in adopting the architecture vision and software design principles

Negotiation: being able to negotiate trade-offs between non-functional requirements

Cloud software design: practitioner and enthusiast of "Domain Driven Design" and "The Twelve Factor App"

Being able to act as a mature sparring partner with the Solution Architect.

 

Willing to work in a Distributed Agile model (3 months onshore, 6 months offshore)




 
What you can expect? 
 
Become part of a the 'flag ship' success story - We go through enormous growth!

Based in the Benelux – we have offices in Amsterdam, Eindhoven and Brussels within an European and Global network

Organization driven by technology – We have a tremendous technology backbone

Open, 'can do' team spirit

Environment where you can make your own ideas reality

Drive your own career





 
If you're interested in this Lead Fullstack Developer role, don't hesitate and APPLY NOW!

About Cognizant
Cognizant is one of the world's leading professional services companies, transforming clients' business, operating and technology models for the digital era. Our unique industry-based, consultative approach helps clients envision, build and run more innovative and efficient businesses. Headquartered in the U.S., Cognizant, a member of the NASDAQ-100, is ranked 205 on the Fortune 500 and is consistently listed among the most admired companies in the world.