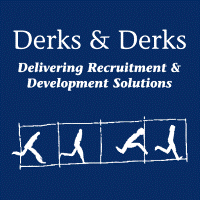 Lab Manager - Derks & Derks B.V.
Amsterdam, NH
Lab Manager
Interesting and challenging position as a Lab Manager within a fast-growing biotech start-up
(Amsterdam Area)
Offer
dynamic position at a biotech start-up;
science driven environment
part of an enthusiastic team that is building the company from the ground up
competitive salary package with the possibility to work parttime
Organisation
Our client is a fast-growing biotech start-up, based in the Amsterdam Area, with a focus on the rare diseases and immune oncology. Powered by their proprietary technology, the scientists are obtaining a unique and more comprehensive understanding of disease biology. These insights enable them to rapidly identify and validate targets and focus on the development of medicines with the greatest potential to impact the lives of patients. Because of the growth of the organisation, they are currently looking for a Lab Manager.
Position
As a Lab Manager you'll be responsible for facilitating the smooth and safe day-to-day operations in the laboratories. In addition, you may provide support on specific drug target discovery and development programs. You'll keep track of laboratory inventory, purchasing (consumables, equipment) and contacts with sales reps. Also, you are responsible for the compliance with GMO and health & safety regulations. You maintain and improve the general organisation of the laboratories, materials, infrastructure and equipment. You'll also be involved in projects and provide instructions on proper laboratory practices and the use of material and equipment.
Profile
minimal hbo (BSc) level of a biomedical education
+2 years of professional wet lab experience in academic or industry environment
technical insight and affinity with lab equipment
highly organized and proactive individual with attention for detail
flexible mindset and excellent social and communication skills
experience with tissue culture or molecular biology is preferred
experience with GMO regulations or an Emergency Response Officer (BHV) certificate is advantageous
Response
Interested? Please send your resume and motivational letter by e-mail, with reference to WL/19-056-MB, to Toon Fleminks or Sophie van Baalen : info@derksenderks.nl.
For further information, please call Toon Fleminks or Sophie van Baalen at number +31 (0)33 472 80 87.
An individual assessment may be part of the selection procedure.
Our client has chosen Derks & Derks B.V. as recruitment agency for this assignment. We request therefore to send any application or other response to Derks & Derks.