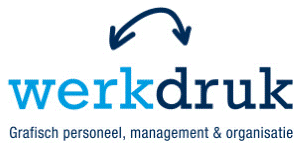 Junior Product Designer/ Print Technician - Werkdruk personeelsbemiddeling
Hoofddorp, NH
Job description

Our client is an international supplier of distinctive packaging situated in the Hoofddorp area. At the department of Product Design and Development there is currently an opportunity for a Junior product designer/ Print Technician.
Do you like to know about the ins and outs of wide format printing & are you able to work within a fast paced business environment? Are you able to use your initiative and do you have the skills to find the most efficient solutions? Are you passionate about your work, efficient, highly motivated and self-driven?
If most of the answers are YES, then please read below;
Responsibilities:

Strong skills in technical translation of packaging concepts;
To operate & maintain the in-house UV wide format printer, the Roland LEJ-640, working with various print media;
To translate design artwork into print-ready files for correct output in Versa-works (Rip software);
To work with various complex design elements such as transparencies & layers in order to achieve optimum print results;
Color & artwork proofing of prints;
To work closely with the design team, & when available to be able to assist in artwork amendments;
Work within short deadlines and quick-turn-around projects on a daily basis.
Candidate profile

We are looking for a hands-on Junior Product and Print Technician with knowledge or passion for;
Technical graphic knowledge
Wide format printers
Printer software
Packaging solutions
3D development of 2D concepts
Important to have;
A Degree or Diploma of graphic design and/or industrial product design (MBO+)
Eye for detail
Printing knowledge
Strong in thinking and developing 3D
Technical eye for solving and creating construction solutions
Preferably likes an packaging environment
An impressive portfolio that shows a complete overview of your skills
Strong skills in Adobe Illustrator, Photoshop, and InDesign
Fluent in Dutch (both speaking and writing);
Basic knowledge in English.
Core values:
Customer oriented (go the extra mile, exceed expectations, proactive);
Committed (responsible, dependable, dedicated, hardworking);
Passionate (putting your heart in to, owning it, enthusiastic);
Team player (treats others with respect, willing to help, flexible, trustworthy);
Making things better (continuous learning, never satisfied, proactive).
Ideally you have a passion for, knowledge of and/or practical experience in the challenging world of the flower and plant packaging design industry.
This job includes a 2 week training for template understanding, a 3 day training of the specifications of the printer and 1 week training to convert templates to print output and making mock ups.
Working conditions
A contract for 30-40 hours, spread over 5 days
A competitive salary
A year contract with prospect of a permanent contract
A pension plan
25 days' vacation in full-time employment (40 hours)
Plenty of opportunities to develop