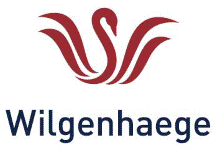 (Junior) Investment Analyst - Wilgenhaege Groep Holding BV
Hoofddorp, NH 2132
We invest in promising companies, manage assets of high-net-worth individuals, issue investment products, and develop next-generation technology for sustainability in-house.
We want to strengthen our investment team with a
(Junior) Investment Analyst
Building your future
As a (Junior) Investment Analyst at Wilgenhaege, you will have an interesting and challenging range of duties. Based on your interests and qualities, you can mainly determine the direction of your development yourself. Our field of investigation goes beyond what you see on the stock market. We not only look at what is happening on the financial markets, but also beyond. We look for companies, trends and technologies that can make a difference in ten or twenty years' time. Sustainability technology is our particular speciality. If we see an interesting proposition on the stock market? Then we invest on behalf of our customers. And if we see interesting investment opportunities that are not yet listed on the stock exchange? Then we get in there. Knowledge is power. Every step we take is thoroughly thought through. High-level research is indispensable for this. As a Junior Investment Analyst, you play an important role.
Your duties
You conduct research, on the stock exchange and beyond. You help search for suitable securities for investment portfolios, and make investment proposals for our investment portfolios. You are involved in developments in the market, and you also buy and sell securities yourself. You develop knowledge of companies, sectors and economic developments in general. And that knowledge will help you if we ask you to look for investment opportunities outside the stock market. This combination of tasks makes your job at Wilgenhaege varied and challenging.
Do you see yourself doing this?
You like to use your qualities in a dynamic, varied and challenging environment. You have a healthy sense of reality and are able to work on multiple projects at the same time. You have an eye for the short and the long term. You take responsibility. You are a team player. Good substantive discussions make you and us stronger.
Your profile
You have completed an education in Economics, Business Economics, Business Administration or Econometrics

You are eager to learn

You want to get to know all facets of the investment world

You have a healthy level of ambition

You can convey your story in a convincing way

Your pleasant personality allows you to win the sympathy of your colleagues

You are willing to follow the Chartered Financial Analyst course.
Our offer
We can offer you a versatile position. You will come into contact with all facets of asset management and investment management. What you ultimately make of it depends to a large extent on yourself. We prefer people who take the initiative, have their own opinion, and are prepared to share it with others. We can offer you an excellent salary and the prospect of a successful career. We are happy to help support your career plans: we will guide you and give you the opportunity to follow courses and training. You will work in a friendly, open and customer-oriented company.
Applying and information:
You can send your application by e-mail to hr@wilgenhaege.nl , or by post to:

Wilgenhaege Groep Holding BV
Afdeling Human Resources
Marktplein 47
2132 DA Hoofddorp
If you have any questions about this vacancy, please call Dagmar Hendriks on +31 (0)23 567 99 00.
About Wilgenhaege
Wilgenhaege consists of a group of companies, of which the investment firm Wilgenhaege Capital Markets B.V. is the best known. Wilgenhaege has been going for 25 years. Our investment firm manages assets and issues investment products. We offer services based on in-depth knowledge of the financial markets and technology. Our investment division is focused on next-generation sustainability technology. Examples include clean energy storage systems and production technology that allows factories to continue their production activities without producing any greenhouse gases at all.