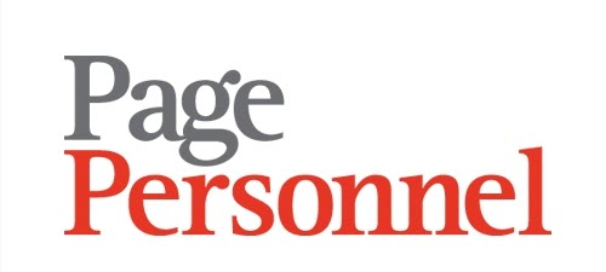 Junior European Category Manager - Page Personnel
Eindhoven, NB

To deliver the successful annual plan for the selected new and existing products for the launch, the product support, the positioning, the promotion and the pricing policy.

Bedrijfsomschrijving

The organisation is one of the largest and most renowned suppliers of professional catering products in Europe. With a range of more than 13,000 non-food items, the organisation provides restaurants, cafés, hotels, professional kitchens in care centers, elderly homes, governments, etc. from a wide range of cookware, catering, tableware, cooking appliances and furniture, kitchen appliances, pans & patisserie, serving trolleys, cleaning articles, dinnerware, refrigeration.
The organisation operates in 9 European countries from its headquarters in Eindhoven, the Netherlands.

The organisation is hiring an enthusiastic and energetic Junior European Category Manager that can efficiently generate sustainable added value.


Omschrijving

To deliver the successful annual plan for the selected new and existing products for the launch, the product support, the positioning, the promotion and the pricing policy.
You help set up on & off line promotions to help improve lead generation, customer acquisition and revenue growth.
You coordinate with country marketing & sales teams in the European countries.
Your work as a cross-functional team player together with your colleagues from purchasing, customer service, logistics, marketing and sales teams at the head office in Eindhoven.
You will work s.m.a.r.t. objectives, help to manage budgets efficiently, measure and treasure results: product launch effectiveness, brand awareness, sales and margin evolution and return on investment.
You work with the content & communication manager and help ensure the relevant content campaigns and marketing & sales collateral is made available to the country teams .

You liaise with the various marketing agencies in the Netherlands and England.

Profiel van kandidaat

Requirements

* Top notch problem solving skills, planning, organizational and analytical abilities.
* Ability to communicate and disseminate your plans and actions with enthousiastic, skilled colleagues across Europe and in our head office in Eindhoven.
* Solid presentation skills to convince and get others on board with strategy, value proposition and
consistent execution of plans, actions and priorities.

Personal Attributes
* Ability to Meet Deadlines, Analytical, Time Management
* Team Player, Collaboration, Coordination, Critical Thinking
* Organizational, Prioritizing, Problem Solving
Interpersonal Skills
* Working with Cross Functional and Cultural Teams
* Maintaining Composure Under Pressure
* Presentation, Verbal and Written Communication skills
Software Skills & Tools
* Microsoft applications, powerpoint, excel, word, outlook.Office
* CRM, Database management, understanding or marketing automation tools

In addition, you have:
* A completed commercial training at a minimum bachelor level.
* 1-3 years of relevant work experience with demonstrable results in sales growth.
* Good oral and written skills in Dutch and English.
Knowledge of French and / or German language is an advantage.


Aanbod

The motivating offer consists of:
A full-time job in an inspiring and ambitious international work environment.
A fantastic opportunity to learn, get experience and exposure thereby demonstrating your capabilities, contribute to sustainable value growth across Europe.
For the right job holder, there will be numerous further career opportunities in The Netherlands and abroad.

A challenging and varied role with fascinating international contacts and projects;
* Good development and growth opportunities
* Competitive salary with excellent fringe benefits

€ 2.600,00 - € 3.000,00 /maand