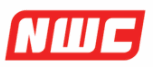 (Junior) C#. NET Webdeveloper (.NET/C#/Eindhoven/45K) - NWC B.V.
Eindhoven, NB 5611
As a C# .Net Developer you will be responsible for developing back-end and front-end features for 8 e-cpmmerce websites with about 500.000 visitors per month. You will work with latest Microsoft technology running on Microsoft Azure platform. You use such tools as jQuery, Bootstrap, BitBuckey/GIT, Angular JS, Visual Studio (2017/2019), Jira.
You will be a part of ICT team (6 people) that works in a close cooperation with an on-line marketing department. The workflow is organized in accordance with Agile (SCRUM) methodologies.
Requirements
At least 1 year of experience in .NET developing
Knowledge of ASP.NET MVC
Knowledge of SQL 2012 and higher
Highly motivated to learn and share knowledge
You are commercial aware
Speaking, writing and reading abilities in Dutch
What will you get?
Next to the salary up to 45.000 EUR per year, pension and commuting costs coverage, you are getting personal discount to all ICT products!

You have space to learn new technologies and you can always count on your senior colleagues support.
You work in a dynamic team in a modern office. You also have a possibility to work from home sometimes if needed.
Organization
The company is a well-known IT organization in the Netherlands, that specialises on providing efficient IT solutions. With a history of success for more than 26 years, they offer technical service to the customers in addition to a wide range of laptops, tablets, desktops, smartphones, components, peripherals and more. The company is active in various markets, not only in the B2C market, but also in the B2B market with business deals and supporting companies and education.
Interested to join the team? Send your cv to iryna@newworkcollective.com or call us 0208922222