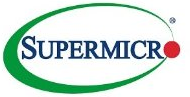 Junior Analyst Warehouse - Super Micro Computer B.V.
Den Bosch, NB 5215
Do you have a technical background and eye for detail? Then you may be interested in the position of:

Junior Analyst Warehouse
for our EMEA headquarter in s'-Hertogenbosch
About the position:
As a Junior Analyst Warehouse you will be responsible for all the warehouse output related reports and analysis as well as the regular in- and outbound shipments, inventory control and sales order kitting/packing. Besides that, your tasks include:

Taking care of all new HQ assigned reports and analysis;

Receiving and checking all incoming shipments;

Order picking and packing and collecting;

Shipment receiving and shipping;

Warehouse location maintenance;

Reach daily sales order pick up and ship out target;

Inventory control;

Supporting other teams if necessary;

Following SOP and scheduling to meet daily demand and quality.
About you:
We are looking for a productive Junior Analyst that loves multi-tasking and has no problem meeting deadlines. Besides that, you recognize yourself in the following profile:
English language skills (reading, speaking, writing) is required;

You are self-motivated but also a good team player;

You are resourceful, reliable and trustworthy.
About us:
Supermicro® (NASDAQ: SMCI), the leading innovator in high-performance, high-efficiency server technology, is a premier provider of advanced server Building Block Solutions® for Data Center, Cloud Computing, Enterprise IT, Hadoop/Big Data, HPC and Embedded Systems worldwide. Supermicro is committed to protecting the environment through its "We Keep IT Green®" initiative and provides customers with the most energy-efficient, environmentally-friendly solutions available on the market. 
Interested?
Apply now by clicking on the apply button. Please submit your resume and cover letter in English. We are looking forward to hearing from you!