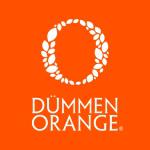 IT Master Data Manager - Dümmen Orange The Netherlands B.V.
De Lier, ZH 2678
Dümmen Orange is the world's largest breeder and propagator of cut flowers, bulbs, tropical plants, pot plants, bedding plants and perennials. For our IT department in De Lier, we are looking for an IT Master Data Manager.
Job objective
Our organization grows and flourishes. This results in a fast-changing and, therefore, challenging environment. We grow organic as well as by acquiring other companies. To keep up with this international growth and to continue further professionalization we are looking for an experienced Master Data Manager.
The master data is key to keep in control and to further develop our company. The objective of this role is to establish and maintain master data management for the key areas R&D, Supply chain, Sales and Finance around the globe. The Master Data Manager embeds, manages and professionalizes master data management in good collaboration with master data teams in the business. Keeping the master data aligned throug our business application landscape and our information model is our challenge. We expect the Master Data Manager to play a key role by defining and organizing the right processes.
As our Master Data Manager you will act as a workflow manager for the master data teams and support them to control the master data changes and perform impact analysis in case of business process redesign. You establish and maintain relationships with the relevant stakeholders and management in our company.
Together with the Master Data Specialist and colleagues within our business teams you ensure the integrity of our master data. You will report to the IM Manager.
Your profile
• Bachelor degree or above with at least 5 years of relevant experience. Experience in agriculture is preferred;
• Excellent command of the English and Dutch language. German is preferred;
• Knowledge of horticultural business and master data structures;
• Excellent interpersonal and communication skills;
• Strong analytical and project management skills;
• Quality aware: the products of the company need to comply with high quality standards.

We offer
Dümmen Orange has great global ambitions. Innovation, technology and quality are high priorities. This results in a challenging working environment in which you can develop yourself. Dümmen Orange offers its employees plenty of room for personal growth and development. We have an informal and easy accessible working environment in which cooperation is very important.
Dümmen Orange
Dümmen Orange is the world's largest breeder and propagator of flowers and plants. Its annual turnover is about 350 million euro. The company employs over 7.300 employees worldwide. In addition to a large marketing and sales network, Dümmen Orange has a diversified network of specialized production sites. The key to Dümmen Orange's success is a broad and deep product range, supported by a global supply chain. The company embraces its social responsibilities and invests in the health, safety and personal development of its staff.
Your application
Click on the button below to apply for this job. If you have questions about the job, you can contact Rik Juffermans (IM Manager), via 0174-530100.
Acquisition with reference to this advertisement will not be appreciated.