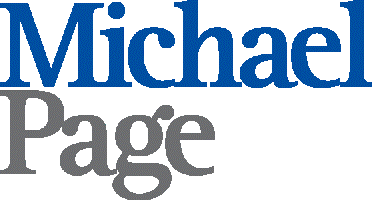 IT Manager - Michael Page International Netherlands SA
Alphen aan den Rijn, ZH 2408AC

As the IT Manager of this manufacturing company you will be responsible for all the topics with regards to IT. Currently the focus is on professionalising the IT environment of the company.

Client Details

Our cleint is a manufacturer of valve operation systems such as mechanical valve interlocks, portable actuators and valve position indicators. They are the world's largest interlock manufacturer, providing bespoke design solutions that protect people and property throughout the world. They are dedicated to getting people home safe and increasing overall plant safety and efficiency while doing so.

Description

The organisation is looking to appoint an IT Manager based at their Alphen a/d Rijn site (the Netherlands) who will report to the Finance & IT Director. This is a hands-on role that will oversee the overall operation of the company-wide information systems. The role will provide business systems support in a Windows server environment, manage the daily activities of the IT team (2 direct reports) and contribute strategic thought to the IT Steering Committee on how to utilize technology to optimize and transform the business.

Duties and Responsibilities:

Lead or participate in IT implementations projects
Monitoring and analyzation of system performances
Troubleshoot end-user problems
Provide end-user support in absence of IT team
Provide guidance to IT team and third-party contractors
Manage vendor relationships, bids, and contracts
Manage maintenance contracts, licensing agreements and inventory
Manage or arrange installation and configuration of IT systems
Ensure awareness and compliance with all IT security standards.
Control IT costs by implementing efficient solutions and reviewing systems, services, and invoices
Ensure reliable IT operations as well as systems backups, data archiving and disaster recovery
Monitor and analyse system performances, troubleshoot hardware, software, networks, and management systems.
Develop long and short-range strategic operating plans for the implementation and development of IT services, including compliance with Corporate IT policies.
Travel to sites may be required but is infrequent
Profile
Degree in Computer Science, Information Systems, Engineering or related discipline.
A combination of college coursework, training, and work experience may be considered.
Microsoft certifications - MCSE, MCSA, MCA or similar preferred.
8-10 years' experience delivering information technology, preferably with 3-5 years in a managerial position
Experience administering server-side technology and networked computing systems. SQL Server experience, including SSMS, SSIS, and SSRS, is highly preferred.
Experience with O365, SharePoint/Teams, Active Directory, MS Server 2012 and higher, MFA, MDM, VMWare 6.x and Hyper-V is required. Experience with C#, Azure deployment, VoIP, SolidWorks, and Meraki is a plus.
ITIL v4 knowledge preferred.
Experience with implementing and/or administering an ERP system.

Experience with Epicor a strong plus.
Experience with managing projects.
Self-motivator, independent, cooperative, flexible, creative.
Excellent critical thinking and problem-solving skills.
Strong ability to multi-task, prioritize and perform under pressure.
Strong ability to build relationships within the organization and with Corporate IT.
Job Offer
Competitive Remuneration Package
Flexible working opportunities, 32-40 hours per week
The potential to work in a collaborative work environment within the Group;
Career Development Opportunities within the Group