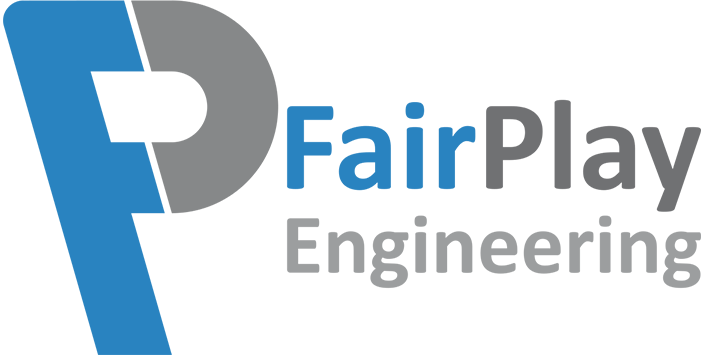 IT Desk Side Analyst - FairPlay Engineering
Den Haag, ZH 2514
Our customer is currently searching for a IT Desk Side Analyst. You will manage and resolve Level 2 IT Desk Side Incidents and Requests to completion within service level objectives. Support setup and operation of Business Projects. Resource IT projects on behalf of locations.
Function
Desktop Support – Service Delivery Tasks:
Manage assigned tickets effectively to SLA, regular update of notes with required details and communicate with user on progress.
Monitor and assign New Call tickets in team queue as required to SLA
Reassign or Escalate tickets in a timely manner to progress if outside Desk Side remit
Assist as necessary for priority tickets.
Rebuilding PC images and software to resolve PC issues?
Relocate hardware for moves
Upgrade hardware, as approved
Manage requests for IT related service calls
Manage requests for warranty calls on IT managed equipment
Troubleshoot errors for connections, accounts, mailboxes, software as required
New Request Management Tasks:
PC setup including install MOE image on new hardware to global standards
Physical install and swap-out of hardware at user desk or new location
Setup and install desk phones
Install and Configure printers and device setups, including MFDs and Plotters.
Licenced software setup
Install specified and approved non-MOE software
Configure mobile phone and assign to user
Assignment and install of additional approved equipment to users
Handling New Starter and Remobilization IT requirements
Plan for demobilisations, including equipment recovery from leavers
Asset Management for Equipment:
Manage stock for loan equipment and stock
Manage and maintain device configuration
Update status, Asset details, User and location Assignment information in Asset management system
Clean data from returned assets
Prepare equipment for reissue or disposal
Package and dispatch of EOL hardware or transfer
Meeting Rooms, Audio Visual and Video Conferencing equipment:
Set-up for meetings and for clients
Provide hands-on assistance to users
Complete room checks when required and make housekeeping/repairs to equipment and cabling
Applications Installation and Support:
Install packaged and non-packaged applications as requested by the user and liaise with Software Asset Management team.
Ensure that applications are standard to WorleyParsons and licenses agreements are met
Troubleshoot application installation and escalate if external or other global support teams assistance required
Desk Side Responsibility for Tasks and Projects:
Support global projects as required for location requirements
Gather location information and provide location coordination and communication for IT changes
Support DR activities for DR testing of location plans and should a major incident require use of the location plan.
Provide hands-on assistance to install or replace site based equipment including network, server, telephony, printing equipment.
Manage cabling for safety and housekeeping, including supervision of contractors where required.
Requirements
Experience Requirements for this Position:
Job Specific Knowledge Required:
Strong technical skills around PCs and Operating Systems, and other aspects of second line IT support
Strong understanding of Worley, or a similar business, and the industry sector in which we work
Demonstrate commitment to customer service and the ability to work in a team-oriented environment.
Ability to work with executive management on significant matters influencing the organization's business results, which
typically include global strategies
Minimum of between 1 and 5 years experiences in a technical customer service role (exception for junior)
Technical troubleshooting of a wide range of desktop and infrastructure systems
Dell Certified is desirable
Industry Specific Experience Required:
Relevant industry experience in IT, ideally for an EPCM environment, and related IT Service Requirements
Broad understanding of IT standards, practices, methodologies and technologies, with the ability to apply to business requirement
Education – Qualifications, Accreditation, Training:
Preferably tertiary level qualifications in IT, or a related technical discipline (including Engineering)
Demonstrate knowledge and capability within the IT sector.
Knowledge of, or qualification in ITIL preferred
HSE Capability:
Demonstrate leadership within Location for maintaining safe working areas. Ownership of actions for maintaining safe conditions of IT managed areas. Ensure that self and others are following the required procedures relating to movement and storage of equipment, electrical safety and other hazards presented. Adhere to site safety requirements at project and third party locations visited. Use of PPE where required based on activity. Know and assist communication of best practice for data management and information security. Be aware and communicate to others the relevant EMS policies/standards for IT management of assets and security of information.
IT Skills:
Knowledgeable with a Helpdesk ticket system, preferably ServiceNow
Experience with Microsoft Windows desktop operating systems and applications.
Experience with Microsoft Productivity tools including Office, Project, Visio, O365, SharePoint and Skype for Business
Demonstrates an understanding of IT technology including Servers, SANs, Voice and Data communications, application management and deployment, and a standardized IT environment
Information
Benjamin Croonen +31 (0)23-303 2950