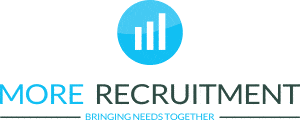 International Accounting Specialist - More Recruitment B.V.
Amsterdam Regio, NH 1101
Functieomschrijving
Our client is an international subsidiary organization with over 1000 employees, who provides mechanical and electronic control systems. This subsidiary has over 70 employees with offices in Hoofddorp, the United Kingdom, Germany, Italy and the Middle East.
Producing monthly management accounts, quick results and various group reporting requirements (including cashflow forecasts) are accurate and produced in line with group and business requirements
Responsible for the production of year end statutory draft accounts for review and finalisation by the Financial Controller.
Assist Parent company with the internal audit of the companies in
Assist in the preparation/review of the annual budgets and help write relevant sections of the business plan, oversieeing Credit Control and the purchase ledger function of the Int business
Ensure all relevant taxes are correctly calculated, accounted for and paid over to the relevant authorities
Responsible for the the international payrolls, ensuring these are processed accurately and to the required deadlines and subsequently complete the reporting and administration cycle.
Help managers and staff to improve decision making and understanding by utilising the company's IT resource to write reports and provide information from ERP and other business systems.
Lead and manage ad-hoc project work as appropriate.
Provide support/training to the Accounts & Admin team as and when required.
Ensure that balance sheet reviews are carried out on a periodic basis and that accounts are fully controlled and reconciled.
Functie-eisen
Financial Bachelor/Master degree
Experience within similar role and knowledge of ERP and other business systems
Proven management accounts and budget preparation experience
Project Management skills
Good communication skills in English, Dutch strong pref. Italian and German would be an advantage
Display strong analytical skills to enable production of meaningful management information
Demonstrate strong collaborative working skills and be able to communicate well with
Have the ability to convert data to management information easily understood by non-accountants
Willing to travel a small proportion of time throughout EMEA to support business unit operational teams
Bedrijfsomschrijving
The Finance department is responsible for the finance administration and reporting of the different international locations. Currently they are in the process of decentralizing previously centralized work performed by the Finance Group to the business. As a result of this we are looking for our location near the Amsterdam area for an International Accounting Specialist.
Do you want to work in a challenging role at different international locations from time to time? Than this might be the the job for you!
Locatie/Standplaats
Amsterdam Regio
Arbeidsvoorwaarden
Contract : Perm
Salary : €4.500 - €6.500
Leave days : 25 + 13 ADV extra
A challenging position with many opportunities to travel internationally, appropriate working conditions and an informal atmosphere within an enthusiastic team.
Sollicitatieprocedure
Jimmy Elstak
jimmyelstak@morerecruitment.nl
+31(0)6 46 83 9 701
Bezoek morerecruitment.nl voor meer informatie over de vacature International Accounting Specialist of solliciteer online op de vacature International Accounting Specialist.