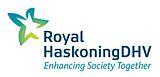 HR Support Specialist/People Services - Royal Haskoning DHV
Rotterdam, ZH 3068AX
We've been around for more than 135 years. We drive inclusive sustainable development with our clients in areas that we master and can actively influence. Our people are keen to positively change the future and leave a legacy. Our networked organisation of smart entrepreneurs connects the best and brightest people in the world. Together we have an ambition to run a financially healthy business by putting our collective intelligence into practice with clients and partners. We are commercial savvy engineers, project managers and consultants who design smart cities, airports, ports, buildings and more. We reinvent industries; co-create clean energy and fresh water by using smart data and digitizing information flows and models. More and more, we connect the digital with the real world in an accelerating pace. Working together with our clients and partners, we use data and algorithms to translate insights into foresights. We help our clients in their digital transformation and we support our clients' business with better and faster execution of their ambitions. We enhance society together!
HR Support Specialist/People Services
Overall purpose of the role
At RoyalHaskoning DHV we have introduced one global point of entry to HR information and support. With the introduction of a new HR portal called HR Connect, we have enabled easy access to local and global HR policies and procedures. With this also the HR support is centralized into one Global People Services team. If our customers can't find HR information online through HR Connect, they can contact our Global People Services team through chat, message or phone. Our scope is global. Our key countries are Netherlands, Great Britain, Indonesia and South Africa. Next to our key countries, we support another 25+ smaller countries.
What we expect from you
You inform and advise (through our case management system, chat or phone) employees, managers and HR Business partners globally on HR Policies, procedures and practices.
You will be processing workforce administration tasks to enable timely payroll execution and/or correct information to our benefits providers and other internal and external stakeholders.
You will execute other type of administrative changes and updates linked to HR processes.
You will be based in our Rotterdam office.
Your profile
Bachelor level (HBO)
You have a bachelor's degree in HRM or any study related or similar to HRM and have a minimum of four years of experience in People Services/Human Resource Operations. You love supporting our managers and employees on the phone or chat and you like to work on administrative tasks.
Flexible
You are flexible, amongst others in relation to your work hours. Our Service Center is open between 07.00 and 19.00 CET and we expect you are prepared to work until 19.00 or start early. You don't have a 9 to 5 attitude.
Team player.
You are working within an international team. We are looking for a team player. Collaboration with your colleagues in the Netherlands but also in the UK, South Africa or other countries is key. We help each other, fix problems together and proactively discuss and solve problems with other colleague's and departments.
Communication, service-oriented and will to provide advise
Employees and managers will ask questions about policies and procedures to our People Services team. You help them to navigate our global knowledge base and if the information is not available or the question is more complex, you will support them in a service-oriented way. You are able to express yourself in speech and writing in English and Dutch in a friendly and comprehensive way. You listen to your customer, probe questions to understand what the problem is and support them where necessary.
Accuracy
You are accurate. Especially when it comes to the data entry in our HR Core application. But of course, also in providing correct information to our customers, internal and external stakeholders.
Stress-resistant.
You are able to work under pressure. In our department there is always complexity and busy periods. You can deal with the many different questions and tasks. Despite the pressure you stay positive, productive, service-oriented and accurate.
IT Experience and knowledge
You will learn our HR Core application quickly and have knowledge of Word and Excel.
Confidentiality
Of course, you are very much aware of the confidentiality of the HR Data that we have in our department. You deal with this in a responsible way.
Education and experience
Bachelor level (HBO HRM, HEAO, International business, MER or other);
Speak and write both Dutch and English proficiently;
You have four years of experience in the HR sector or any other sector closely related to HR;
You have experience with People Services/HR operational systems, questions and practices;
You are familiar with HR processes and systems;
Pré: experience or is familiar with Dutch collective agreements and all the work and usages that come with Dutch collective agreements.
Evenementen voor werknemers
Referral bonus
Flexibel rooster
Gratis snacks en koffie
Game kamer
Arts / verpleegkundige ter plaatse
Vaderschap betaald verlof
Gezondheidszorg
Korting op mobiele telefoon
Kantine
Betaalde vakantie
Betaald ziekteverlof
Parkeren
Performance bonus
Farmaceutische dekking
Professionele ontwikkeling
Pensioen / Pensioenplan
Aandelenopties
Reis kosten vergoeding
Reis kosten vergoeding voor OV
Collegegeld vergoeding
Vakantiedagen
Auto van de zaak
Werken vanuit huis