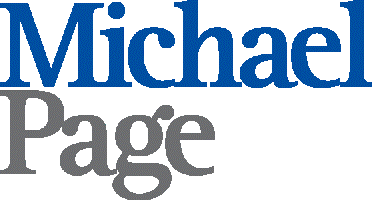 HR Manager - Michael Page International Netherlands SA
Papendrecht, ZH 3356LN

The HR Manager, directs and implements human resources policies and practices for Veth Propulsion. As member of the Veth Propulsion management team, the Manager provides counsel to Veth Propulsion and Corporate management on strategic issues related to human resource planning, organizational development, training and development needs, employee and union relations and legal compliance.

Client Details

Our client, Veth Propulsion, by Twin Disc Inc.USA is the thruster manufacturer that has stood for quality, service, innovation and sustainability for decades.

It is an originally Dutch company, located in Papendrecht and has 130 employees. Employees make the difference and are proud to work for Veth Propulsion.

The sailing profile and specific wishes of customers are the starting point for the total solutions in the field of rudder propellers, bow thrusters, diesel engines and generator sets. Customers of Veth Propulsion are in market segments such as dredging, offshore, inland shipping, passenger shipping, tugs and mega yachts.

"Say what you do and do what you say" is the motto. This translates into the four core values mentioned:
*Quality
*Service
*Innovation
*Durability





Description

As the HR Manager for Veth Propulsion in Papendrecht you will be responsible to

Develop, implement and maintain a human resources staffing plan and process for both hourly and salaried employees, to ensure a talented and competent workforce that has the ability to grow and change with the company. Provide a human resource needs forecast to Veth Propulsion management for use in both short and long-range planning projects.
Manage all aspects of the recruiting process, including reviewing staffing requests, vendor selection, advertisements, interviewing, reference checking, selection, offers, and employee orientation. Manage internal recruiting process to include transfers and promotions. Ensure that Veth Propulsion is in compliance with legal requirements for employment-related decisions.
Manage employee compensation and benefit programs, ensuring a competitive total compensation package while controlling costs.
Develop and maintain human resource policies and practices that protect the interests of both the employee and the Company, supporting Twin Disc's operational and strategic objectives and promoting cooperative and collaborative union relations. Ensure policies and practices are current and compliant with all legal regulations and employment laws.
Interpret and enforce these policies and practices, providing periodic education to management and employees on these policies.
Provide counsel and guidance to managers and employees on performance and behavioral issues.
Act as a coach, helping managers develop improvement plans and/or create documentation. Ensure all actions are compliant with legal requirements. Routinely monitor performance goals and reviews, ensuring goals are reasonable and evaluations are fair and compliant.
Implement training and development initiatives, as determined in short and long-term plans or as need arises.
Manage process of preparing and delivering training, using either in-house or external resources.
Track and manage absenteeism, understanding root causes and implementing policies or practices to improve attendance.
Maintain employee records and files to ensure compliance with all legal requirements. Ensure integrity of files, establishing rules of access, identifying what items should be included in files, and determining document retention rules. Use technology and/or our HRIS effectively to store various types of employee information, including training records, employee inventories, etc.
Respond appropriately and legally to requests for information or requests for reports from various internal/external departments or agencies.
Manage the Safety function, ensuring Company compliance with all governmental requirements. Manage employee health services, identifying requirements, services and training needed for a safe workplace.
Develop and manage the Human Resource budget, which includes HR and health services department costs, as well as costs for employee benefits and miscellaneous events.
As needed, manage reduction in force and recall procedures. Ensure legal risks have been reviewed and evaluated in prior to implementation. Working together with Corporate, create or follow severance plans and processes to ensure limiting risk.
Manage 2 employees, to include staffing, conducting performance appraisals, training and developing subordinates, and other employment related actions.

Profile

As the successful candidate for the role as HR Manager you have

Excellent verbal and written communication skills
Ability to communicate at all levels of organizations, internally and externally
Ability to provide direction and leadership to diverse groups, influencing results for those not under direct control
Diplomacy and tactfulness in all situations
Experience in handling employee relations, with ability to diffuse high-tension situations
Excellent union relations skills
Specialized Knowledge:
Comprehensive knowledge of national and local employment law
Comprehensive knowledge safety-related laws and regulations
Knowledge of Human Resources in a unionized environment
Technical Requirements:
Ability to analyze complex situations, developing sound and reasonable recommendations and solutions
Experience with creating and managing budgets
Experience in developing and implementing short and long-range plans
Education and/or Experience:
Bachelor's degree in Human Resources or related field
Master's degree in Human Resources preferred
Ten or more years of experience in a Human Resource management position in a manufacturing / assembly environment, preferably in the marine sector

Job Offer

On offer for you:

Be part of the MT
An attractive package
Great opportunity be part of a local company culture and an international organisation
Manage your own team and a full all round HR position