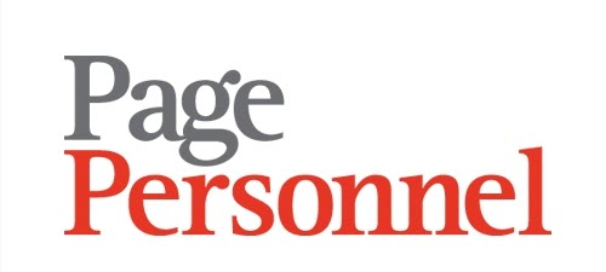 Holding Assistant - Executive Assistant - Page Personnel
Amstelveen, NH 1181RM

In this position you are responsible for the support to the Internal Audit, Global Tax, and Holding BV Finance departments in the administration of procurement, travel, reporting, and record keeping.

Client Details

Multinational company producing worldwide well-known tobacco brands like Camel, Winston, and American Spirit. Together with 45.000 employees in more than 120 countries, working in one of the most challenging industries of today's FMCG landscape.

Description

INTERNAL AUDIT/GLOBAL TAX/FINANCE: Document administration

- Perform quality checks (English language, spelling, formatting) on documents to be issued outside the departments and ensure that consistent formats are being used (audit reports, board reports, etc.)
- Assist in preparation of departmental documents / reports on a periodic or ad hoc basis (periodic calls, events, periodic reporting etc.).
- IA only: Maintain a file with all Audit Reports issued outside of the department (draft and final)
- IA only: Assist in updating IAD templates

INTERNAL AUDIT/GLOBAL TAX/FINANCE: Departmental and office administration

Assist in the preparation of outgoing correspondence.
- Keep the IA/GT/FI organisation charts up to date.
- Manage newspaper and magazine subscriptions.
- Ensure timely availability of office supplies and procure those which are not available centrally.
- Ensure confidential information is suitably stored.
- Open, read, and sort incoming departmental mail.
- Maintain paper / electronic filing for VPs and Directors.
- Maintain the departmental archives (paper and digital) with legal documents as per legal. requirements and/or departmental retention policy.

INTERNAL AUDIT/GLOBAL TAX/FINANCE: Human Resources

- Be the HR contact on behalf of these corporate functions and liaise with the People & Culture Manager Holding:
- Be the overall HR administrative contact for IA/GT/FI:
- Contact for office facilities and fleet manager (e.g. desks, furniture, cars, IT, managing "hot desks").

- Events / team conferences: research locations and options, negotiations, PPO liaison, room bookings, collation of presentations, transportation etc.
- Recruitment: interviewee's travel, visas, expenses, interview scheduling, logistics, meet and greet, office tours
- Training: managing training log and budget.
- Ad hoc: various analyses as required (eg summarising headcount changes, vacation consumption).
- IA only: Job Assignment Reviews (JARs): Save JARs to the shared folder, provide reminders, ensure completeness, manage access to folders, provide a summary pack for 6 monthly review meetings.

- Visa card (if relevant)
- Swiss permits / Authorisation planning (beginning of year)
- Mobile phones
- Computer equipment and relevant passwords required (laptop, LAN, internet)
- Office, desk and stationary
- Keys/cards for entering garage/building
- Car (if relevant)
- Booking temporary accommodation
- Relocation support in liaison with the People & Culture Manager Holding
- Name cards

Profile

You are a seasoned executive assistant who has a flexible and can do attitude, likes to work with different senior stakeholders. We are looking for a native (preferred) English speaking professional who is also able to speak Dutch. You have an excellent command of Microsoft office (especially Excel). Familiarity with SAP is beneficial. You don't have a 9-5 mentality.

Job Offer

An exciting position in one of the most challenging industries of today's FMCG landscape;
Much attention and possibilities for your personal and professional development;
A fulltime job in a passionate and diverse team;
Competitive salary;
Excellent benefits;
Great working conditions;
Opportunities to work and evolve in an international environment.
€ 2.800,00 - € 3.500,00 /maand