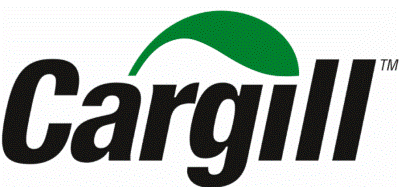 Group PPD Manager - Cargill
Schiphol, NH 1117
Group PPD Manager
-
WOR00490
Want to build a stronger, more sustainable future and cultivate your career? Join Cargill's global team of 160,000 employees who are committed to safe, responsible and sustainable ways to nourish the world. This position is in Cargill's food ingredients and bio-industrial business, where we anticipate trends around taste, nutrition and safety to innovate and provide solutions to manufacturers, retailers and foodservice companies. 
JOB PURPOSE AND IMPACT
The Product and Process Development Associate Director is responsible for leading the day-today activities of the group product and process development organization and will be a member of the leadership team. In this role, you will ensure that projects are delivered within agreed timelines and budgets by translating customer and market needs and manufacturing process improvement opportunities into innovative products and process solutions.
KEY ACCOUNTABILITIES
Build a high performing, highly engaged product and process development team to create vision, strategic workforce planning, talent development, succession planning, organizational development, engagement, communication.

Provide leadership and advisory on how to execute our innovation and continuous improvement portfolio and product line architecture.

Responsible for the successful completion of selected projects within global product and continuous improvement portfolio, according to agreed time frames and budgets.

Initiate and monitor the execution of long term innovation projects at core research and development or external innovation suppliers, such as universities or start-ups.

Responsible for technology scouting and providing technology leadership and advice to operations to develop core sensory competencies within the team and drive the execution of the global sensory program.

Lead intellectual asset management strategy related to projects and monitor the external environment for intellectual property against defined focus areas that could impact the designated group or the company.

You will develop plans and deliver results in a fast-changing business and/or regulatory environment while leading and developing a team of experienced professionals and supervisors, exhibiting authority for talent management decisions related to hiring, performance and disciplinary actions. You will also coordinate subordinate managers and supervisors in selecting staff to align with current and future needs of the organization.
MINIMUM QUALIFICATIONS
Bachelor's degree in a related field or equivalent experience

Minimum of six years of related work experience

Other minimum qualifications may apply
PREFERRED QUALIFICATIONS
Demonstrated effective portfolio and project management skills.

Three years of supervisory experience
Our Offer
In return for your expertise and commitment, we will provide a fast paced stimulating international environment, which will stretch your abilities and channel your talents. We also offer competitive salary and benefits combined with outstanding career development opportunities in one of the largest and most solid private companies in the world. 
Interested? Then make sure to send us your CV and cover letter in English today.
Follow us on LinkedIn: https://www.linkedin.com/company/cargill
Functie
Onderzoek en ontwikkeling
Primaire locatie
Netherlands-NH-Wormer