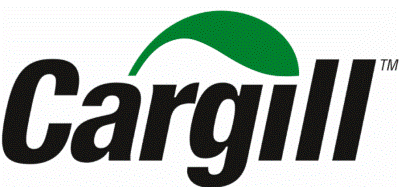 Global Supply Specialist (Fluent in Dutch) - Cargill
Schiphol, NH 1117
Global Supply Specialist (Fluent in Dutch)
-
ROT00534
Want to build a stronger, more sustainable future and cultivate your career? Join Cargill's global team of 160,000 employees who are committed to safe, responsible and sustainable ways to nourish the world. This position is in Cargill's animal nutrition and health business, where we improve lives through better nutrition. Our team researches, innovates and creates solutions that deliver healthy results for our customers. 
Position Purpose & Summary
To professionalize the global Supply Chain activities, Cargill is seeking candidates for the position of  Global Supply specialist to provide logistics administration of the Globally (RMS) Sourced Ingredients using third party partners and operate associated systems, best practice methods and tools associated with a diverse products portfolio covering multiple countries.
Principal Accountabilities
50%
Create SO (Sales Orders in SAP) to manage SAP processes between Global material Supply (GMS) and cluster / BU


Develops the delivery process to meet customer demand, and coordinates supply between plants and warehouses. Actively strives to reduce cost to serve. For example:

Plan vs. actual alternate sourcing
50%
Create PO (Purchase order in SAP) process administration with regards to cluster call-offs and RMS supplier buying 


May participate on cross-functional and/or cross-platform teams for the purpose of sharing knowledge and experience, as well as best practices


Uses a thorough understanding of supply chain practices and procedures to form strong relationships with the customer service team and uses customer knowledge to assist in developing and execute on innovative supply chain solutions.


Accountable for ensuring customer expectations are met from production through order fulfillment, while acting as a standard commercial liaison between customer service, quality assurance, and transportation & logistics. 


Participates on cross-functional Supply Chain teams in follow-up, investigation, and documentation of internal and external non-conformances, root causes and corrective actions.


Utilizing a comprehensive understanding of supply chain practices and procedures, develops a strong understanding of customer needs through building and maintaining internal and external relationships to provide optimal service to Cargill's customers. Where appropriate, build relationships with external parties such as consultants and agents.
Required Qualifications
Bachelor's degree in supply chain or Logistics


1-3 years of experience within Supply Chain, preferably in the logistics/customer service area


Excellent technical capabilities in understanding Cargill`s raw material and ways of its processing or selling


Knowledge of SAP, understanding or a quick learning process to understand SAP process implemented at Cargill.


Good analytical skills


International experience


Fluent in Dutch and English


Good communicator


Service oriented


Hands-on


Self-starter


Preference to challenge or of being challenged


Our Offer

In return for your expertise and commitment, we will provide a fast paced stimulating international environment, which will stretch your abilities and channel your talents. We also offer competitive salary and benefits combined with outstanding career development opportunities in one of the largest and most solid private companies in the world.
Interested? Then make sure to send us your CV and cover letter in English today.


Follow us on LinkedIn: https://www.linkedin.com/company/cargill
Functie
Supply Chain Management
Primaire locatie
Netherlands-ZH-Rotterdam