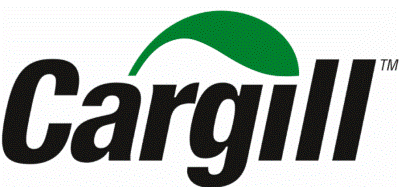 FSQR specialist 1 - Cargill
Schiphol, NH 1117
FSQR specialist 1
-
BER00724
Want t build a stronger, more sustainable future and cultivate your career? Join Cargill's global team of 155,000 employees who are committed to safe, responsible and sustainable ways to nourish the world. This position is in Cargill's food ingredients and bio-industrial business, where we anticipate trends around taste, nutrition and safety to innovate and provide solutions to manufacturers, retailers and foodservice companies.  
JOB PURPOSE AND IMPACT
The QA Engineer will be responsible for ensuring internal collaboration and connectivity for all policies, standards, and trainings. You will partner with contacts to assist with compliance and customer specification issues. You will also work closely with the location(s) to coordinate and plan programs that fall under food safety, quality and also regulatory areas.
 
KEY ACCOUNTABILITIES
Maintain and develop food safety systems such as HACCP system, PRPs, validation, supplier approval, pest control, training, traceability, Good Hygiene Practices. 

Responsible for implementation of location food safety: food/feed safety quality programs, and other regulatory programs, to ensure compliance with company, governmental and customer requirements and expectations

Conducts root cause analysis for defects, non-conformities, or other quality failures.

Responsible for coordination of Food Safety Quality and Regulatory functions including continuous improvement processes, compliance to audits, and assisting with customer specifications and quality issues.

Assist with Related training development and scheduling.

Provides training, coaching, to operations and third parties.

Execute Hygiene audits on location

You will work under direct supervision and handle basic issues and problems, while referring more complex issues to higher-level staff.

Other duties as assigned
MINIMUM QUALIFICATIONS
Bachelor's degree in a related field or equivalent experience

Other minimum qualifications may apply
PREFERRED QUALIFICATIONS
SAP experience

Moderate computer skills (word processing, spreadsheets, and database navigation)

Strong interpersonal skills

Attention to detail

Experience in leading cross functional teams

Validated change management in an industrial setting
Our Offer
In return for your expertise and commitment, we will provide a fast paced stimulating international environment, which will stretch your abilities and channel your talents. We also offer competitive salary and benefits combined with outstanding career development opportunities in one of the largest and most solid private companies in the world. 
Interested? Then make sure to send us your CV and cover letter in English today.
Follow us on LinkedIn:  https://www.linkedin.com/company/cargill
Functie
Kwaliteitsgarantie/voedselveiligheid
Primaire locatie
Netherlands-NB-Bergen op Zoom