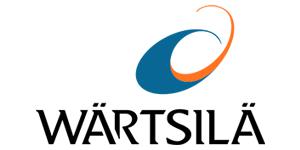 Front-end Developer - Wärtsilä
Drunen, NB
Welcome to Wärtsilä! For our development teams in Helsinki/Drunen, we are looking for an experienced front-end developer who wants to ensure our products are positioned to operate effectively and that continuous improvement is normal a part of daily life.

Imagine, you are on a cruise ship enjoying your well-deserved holiday. Your drinking a cocktail while enjoying the nice weather on the sun deck near the pool. Everything is perfect.

Meanwhile, in the engine room, one of the chief mechanics is getting an alert. It seems that the temperature of one of the main fuel pumps is increasing unexpectedly. After a quick check-up, it seems that one of the valves is broken and needs to be repaired immediately. Due to our machine learning algorithms, unplanned downtime of the cruise ship was prevented.

To enable these activities onboard vessels and within power plants our data infrastructure is responsible to source and process millions of measurements every second, to keep this running we develop a platform for monitoring and managing IoT devices, data pipelines and more.
Your challenge will be to ensure the platforms continuing improvement and further development in line with our business needs. You will work closely with developers building data pipelines through Kafka and you will see the business impact of the solution when working with operational staff responsible for installation and commissioning of IoT devices in our customer sites.

Your success in this role will be defined by your interest to connect with varying stakeholders and balance development with optimal operation of the platform.

We take pride to ensure our equipment experts can effectively use the data from hundreds of ocean-going vessels and power plants to provide insights toward our customers.

What are your main tasks and responsibilities?

Participate in end to end development through prototyping, validation, implementation, launch, and further iterations.
You actively contribute to continuous integration efforts and improvements on our way of working.
You use your UX skills to design and develop appealing and intuitive interfaces.

What do we expect from you?

Interest in design and how we can build the best UX to support monitoring and visualisation of our operational data infrastructure.
You enjoy dealing with people and acting to clarify design and implementation details between teams.
You are willing to take ownership of cross-functional topics and drive them to completion.
Interest in operational aspects of running an IoT platform.
You have a Bachelor or Master's degree in Computer Science or at least 3 years of relevant experience with hand-on front-end-development. Specifically: JavaScript (including ES6 or TypeScript).
Experience with technologies like React, Vue.js, Angular, Ember or equivalent (we use React).
We appreciate familiarity with back-end development especially Python, our stream processing stack is mostly java so we offer the possibility to shift the role towards full-stack.
Interest in automated testing and test driven development is a plus.
Relevant experience in agile planning of features as part of the scrum team.
A sense of humour takes you a long way.

Possible locations for this position are Drunen, Netherlands and Helsinki, Finland

ADDITIONAL INFORMATION
Eero Tuomikoski, Chapter Lead, Digital Product Development,

eero.tuomikoski@wartsila.com



Last application date: 11/10/2020


This is Wärtsilä
Wärtsilä is a global leader in smart technologies and complete lifecycle solutions for the marine and energy markets. By emphasising sustainable innovation, total efficiency and data analytics, Wärtsilä maximises the environmental and economic performance of the vessels and power plants of its customers. In 2019, Wärtsilä's net sales totalled EUR 5.2 billion with approximately 19,000 employees. The company has operations in over 200 locations in more than 80 countries around the world. Wärtsilä is listed on Nasdaq Helsinki. Find out more at www.wartsila.com