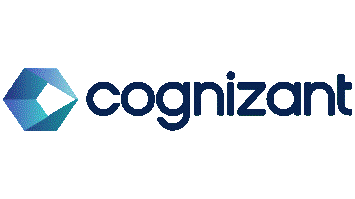 Front-End Developer (Concept & Design) - Cognizant
Amsterdam, NH 1082
Job Title: Front-End Developer (Concept & Design)
Job Location: Amsterdam, Netherlands
Salary & Benefits: Competitive
What makes Cognizant a unique place to work? The combination of rapid growth and an international and innovative environment! This is creating a lot of opportunities for people like YOU — people with an entrepreneurial spirit who want to make a difference in this world.
 
We're all pro Front-End Developers with our own vision. We have a strong drive to collaborate with and challenge designers, developers and clients. We are ambitious professionals and we know our stuff. We take projects to the next level and like to impress our clients and team members. As you know, we're a peculiar folk with a taste for design and function.
As a Front-End Developer you will work together in a multidisciplinary team on a daily basis. Mostly Agile, consisting of Creative Consultants, Visual Designers, Interaction Designers, Back-End Developers, Analysts, Product Owners, and User Researchers. These teams may stay stable for a longer period of time, but may also vary. They might be design-heavy, or development-heavy, tell us what you prefer, show us what you're good at.

We believe in collaboration. Big time. Our Front-End Guild organizes their own code reviews and special interest groups. Code reviews are always guided by one of our seniors. That's how we're going to support you as well. And of course, we love open source. Special interest groups are about sharing knowledge and catching up with your own personal goals. You'll be a part of your own special interest group. Show us your ambition and we'll make it worth your time! Guaranteed.
This is what you bring:
As a Front-End Developer, you know that quality can only be achieved by having a human perspective. After all, we are all human. You understand that we make our clients successful by connecting design, technology and research, always rooted in a deep understanding of people. This means that you understand design and deep back-end technology and you're the main factor to make sure there is no gap between the two.

Wanna know more? [Read our Front-end Blogs…]

Our ideal Front-End Developer candidate: 
• you have an eye for detail, and work thoroughly and accurate;
• you are passionate about bringing the best human experience;
• the usual suspects, a strong understanding of: HTML5, CSS3, ES2015+;
• the ability to write high-performance, reusable code;
• proven experience with JavaScript (vanilla, plain, whatever… you know the pure stuff), but not without a strong foundation in HTML/CSS.
What you can expect:
• Become part of a 'flag ship' success story - We go through enormous growth!
• Based in the Benelux – we have offices in Amsterdam, Eindhoven and Brussels within an European and Global network
• Organization driven by technology – We have a tremendous technology backbone
• Open, 'can do' team spirit
• Environment where you can make your own ideas reality
• Drive your own career
• Market conform benefits
If you're interested in this Front-End Developer role, don't hesitate and APPLY NOW!

About Cognizant
Cognizant is one of the world's leading professional services companies, transforming clients' business, operating and technology models for the digital era. Our unique industry-based, consultative approach helps clients envision, build and run more innovative and efficient businesses. Headquartered in the U.S., Cognizant, a member of the NASDAQ-100, is ranked 205 on the Fortune 500 and is consistently listed among the most admired companies in the world.