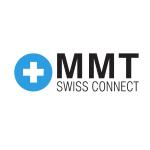 Firmware Developer - Manufacture Modules Technologies
Genève, GE
MMT is looking for enthusiastic and dynamic Firmware Developer for its Health embedded firmware, I.e. GluEye. Improve robustness of the firmware and add new features.
In the role as Firmware Developer you will be a member of the software embedded team. You will be responsible for the quality and our health embedded platform to satisfy our client needs. 
This position requires 4 days presence in Geneva, but can be filled by a foreign national from European countries.
In a fast-growing environment you will be responsible of our platform consistence and evolution to follow the latest technologies.
The Firmware Developer is a working title for this position.

Your Impact
Develop and maintain the firmware and related documentation
Software implementation, validation and delivery
Create test process for mass production
Hardware development support
You are a team player and enjoy sharing ideas, problem-solving and believe in the value of testing
Optimize, test and validate ultra low power consumption
Perform feasibility studies to determine whether to re-engineer existing project, develop new project, or to purchase commercial software project. Perform system selection and acquisition, implementation, acceptance testing, training, future phase planning, and evaluation.

Minimum Qualifications
MSc in Computer Science
3-5 years software development experience
Proven experience with nRF52 from Nordic Semiconductor
Strong experience with C and C++
High quality code and knowledge of best practices
Experience with Bluetooth Low Energy
Ability to take responsibility for the implementation, quality and maintenance
Clear communication skills and an ability to work well with others
Best Fit
Testing and continuous integration for embedded devices
Real time embedded systems development (interrupt-programming/device driver development)
Proven experience with various communication buses (SPI, UART, I2C, CAN)
Secure BLE communications
Knowledge of digital electronics or mechanical engineering
Your Team
Manufacture Modules Technologies S.A. (MMT) is a Swiss company established in Geneva in 2015 and spun-out of the Frederique Constant Group in 2016. MMT is specialized in the development and commercialization of Horological Smartwatch modules, firmware, apps and cloud. MMT SwissConnect offers a tightly integrated end-to-end solution for Horological Smartwatches including Firmware, iOS and Android Apps, Cloud, Manufacturing, and Service Applications.
With more than CHF 3 million revenue, MMT is close to breakeven results, producing modules for beautiful lifestyle smartwatches and making use of horological smartwatches as data aggregators for bio-vitals.
MMT offers a proven platform, ready for immediate deployment.  More than 200,000 modules have been implemented by brands such as Frederique Constant, Movado, Mondaine, Herbelin, Ferragamo, Alpina and others under NDA.
MMT is currently expanding into Healthcare Watches with various applications for partner healthcare companies. MMT is in a unique position to provide smartwatch watches for clinical trials as it manages ultra low power consumption, has full control of the OS and has access to raw date, both Heart Rate and Motion, essential to test and validate algorithms by Healthcare companies.
How to apply?
Apply by sending your resume to HR-Dept@mmt.ch listing relevant applications that you worked on. Please detail your work on comparable technologies and applications.