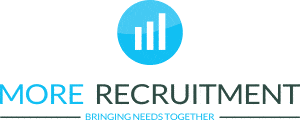 Financial Controller - More Recruitment B.V.
Amsterdam, NH 1101
Functieomschrijving
Our client is a dynamic, no-nonsense organization which develops real estate all over Europe. The company acts both as developer as well as long term investor. They are located in a modern and vibrant office in the Amsterdam area.
Managing, controlling and defining the daily work of a team of 4 accountants.
Coordinating activities of third-party accounting companies which keep the books of our foreign legal entities;
Financial matters relating to our operators;
Keeping all (financial) procedures and finance structures up to date to accommodate for an efficient process and full compliance with applicable laws and regulations.
Support data analysis, prepare ad-hoc reports for managers and support in business control topics;
Perform the 4-monthly closing procedures of our books, prepare consolidated figures of our Group and produce the draft Board report;
Be responsible for timely and accurate reporting to our parent company;
Monitor the reporting by foreign entities and ensure that they comply with local law and regulations;
Prepare figures needed for fiscal tax returns and monitor compliance with fiscal deadlines;
Keep up to date our knowledge on international tax rules and impact of any changes on our (financial) process.
Functie-eisen
Degree in (business) economics and/or accounting;
Accounting/auditing background is an advantage 
No less than 5 years working experience;
Fluent English required. Dutch advanced, any other language (German, Italian, French, Lithuanian, Swedish, Norwegian) would be considered a plus.
Advanced knowledge of Office package;
Experience with ERP accounting software;
Flexible mindset, ability to work in a non-standardized environment;
Organize own activities and those of the ones in the team;
Ability to independently set priorities, planning and deadlines;
Good communication skills;
Critical attitude and independent mind, "looking for the issues", challenging views and opinions in a positive and constructive way;
Proactive team player;
Willingness to travel when required.
Bedrijfsomschrijving
For this growing, young and dynamic organization we are looking for a Financial Controller, who is able to manage and coach the finance team existing of 4 people. The ideal candidate has gained experience within the accounting (audit) as well as the corporate finance field. In this role you will report directly to the Finance Manager.
Locatie
Amsterdam
Arbeidsvoorwaarden
Salary (yearly) indication €70.000 - €75.000 (to be defined according to the experience)
1 year contract
Full time, 30 holiday days, good pension plan, commuting allowance, phone and a lunch allowance of €50 per month
Sollicitatieprocedure
Jimmy Elstak
jimmyelstak@morerecruitment.nl
+31(0)6 46 83 9 701
Please visit morerecruitment.nl for more information about the vacancy Financial Controller or apply for this job online through Financial Controller.