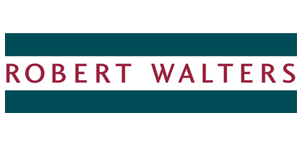 Financial Analyst - Robert Walters
Heerlen, LI 6422PC

Do you want to work as a Financial Analyst in a multi-disciplinary role within a double digit growing company? At Ranpak you can contribute to sustainable manufacturing and evolve yourself as a Finance Professional at the same time! Do you have experience with Hyperion? Please read below.

The Financial Analyst will be responsible for financial forecasts, monthly variance analysis and providing financial insights to Ranpak to help drive data driven business decisions. This position will be primarily, but not exclusively, focused on activities in and affecting the EMEA and APAC regions. In addition, this position will drive tracking monthly/quarterly/annual performance of KPIs, ensuring month end close timeliness and accuracy, and other ad hoc financial analyses including financial analysis of the impact of acquisitions, capital projects and other initiatives on the business results. In addition, the role will support members of Ranpak in ad hoc analysis and requests for department expense reviews.

Tasks & Responsibilities

Active involvement in the monthly financial close process and preparation of financial reports.
Prepare financial analyses and models to measure business performance and to support business decisions.
Partner with department managers to drive department expenses discipline and decision making.
Key-User / Administrator of Hyperion software
Maintain budget/forecast process from Ranpak
Participate in (financial) projects & engage in continuous improvement of our financial processesSetup and Maintain Hyperion software
Vocal point of contact for Hyperion
Maintain and perform budget and forecast activities
Perform financial analyses on actuals/budget
Perform month-end activities
Issue timely and complete financial statements
Calculate variances from the budget and report significant issues to management
Provide financial analyses as needed, in particular for capital investments, pricing decisions, and contract negotiations

What are you?



Bachelor's level in business economics with a concentration in finance or accounting
Strong problem solving skills and analytical abilities, and be an independent thinker
Experience using multi-dimensional databases required - experience with Hyperion (HFM / Planning)
Strong knowledge of MS-Office, in particular Excel and ERP Systems (Infor LN, BAAN)
Experience with Sox (Sarbanes-Oxley) compliancy
English / Dutch language skills required (Oral and written), German language skills a plus.

Could this be your next step? Please respond!



Korting op mobiele telefoon
Game kamer
Kantine
Auto van de zaak
Evenementen voor werknemers
Vakantiedagen
Reis kosten vergoeding voor OV
Professionele ontwikkeling
Sport abonnement
Pensioen / Pensioenplan
Parkeren
Werken vanuit huis
Flexibel rooster
Reis kosten vergoeding
Referral bonus