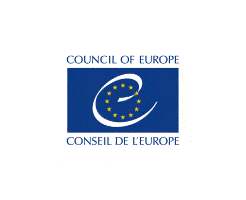 Dutch-speaking Assistant in Administrative Support Teams Registry of the European Court of Human Rig - Council Of Europe
Would you like to contribute to the activities of an International Organisation working for human rights, democracy and the rule of law? Do you have experience in secretarial or administrative duties? Would you enjoy working in a multinational team of assistants? If so, our job offer may be the right opportunity for you.
Who we are
With over 2000 staff representing all its 47 member States, the Council of Europe is a multicultural Organisation. We all strive towards protecting human rights, democracy and the rule of law and our three core values - professionalism, integrity and respect - guide the way we work.
The European Court of Human Rights oversees the implementation of the European Convention on Human Rights in the member States. Individuals can bring complaints of human rights violations to the Strasbourg Court once all possibilities of appeal have been exhausted in the member State concerned.
The Council of Europe has its headquarters in Strasbourg (France) and has offices in more than twenty countries. See here for more information about the Council of Europe external presence.
Your role
As a Dutch-speaking support assistant, you will:
process judgments, minutes, decisions and other documents of the Court in the official language (English or French) in which you are more competent;
draft and format standard correspondence in Dutch; prepare correspondence according to the appropriate instructions;
use the applications database: enter and maintain case-related data in the Court Management Informations System (CMIS);
handle and file mail and documents;
keep electronic and paper files up-to-date;
look after lists, databases and statistics related to the cases;
answer telephone requests for information; receive and guide visitors and applicants;
attend training courses to acquire and deepen knowledge specific to the job
What we are looking for
As a minimum, you must:
have completed a full course of general secondary education and have an appropriate qualification, for example an intermediate vocational qualification (MBO level 4 as "juridisch medewerker or juridisch-administratief medewerker");
have at least two years' experience of secretarial duties or equivalent administrative experience;
have an excellent knowledge of Dutch (mother tongue level);
have a very good knowledge of one of the two official languages (English or French) and basic knowledge of the other;
be a citizen of one of the 47 member States of the Council of Europe;
be under 65 years of age at the closing date of this vacancy notice.
Demonstrate to us that you have the following competencies:

Professional and technical expertise:
- Wide and in-depth experience of secretarial duties, administrative operations and procedures;
- Proficiency in the use of current office applications and databases.

Planning and work organisation
Teamwork and co-operation
Concern for quality
Adaptability
Communication
Learning and development
These would be an asset:

Analysis and problem solving
Initiative
Results orientation
Service orientation
What we offer
If successful, you may be offered employment based on a renewable fixed-term contract at grade B1/2, depending on your previous professional experience. In Strasbourg, you will receive a basic monthly gross salary of €2 600 which is exempt from national income tax. In our external offices different salary scales are used according to the cost of living conditions. This salary may be supplemented by other allowances depending on your personal situation and you will be affiliated to a Council of Europe pension scheme. You will also benefit from private medical insurance, 32 working days leave per year and other benefits (including flexible working hours, possibility of teleworking, etc.). The Council of Europe and the Court place a strong emphasis on training and development for their staff members. In addition to language courses in both official languages, staff are offered a wide range of training programmes to help them meet the evolving challenges of their work.
This competition is carried out in accordance with Article 15.b of the Regulations on Appointments (Appendix II to the Staff Regulations), which foresees renewable employment on fixed-term contracts. Details on conditions of employment (probationary period, salaries, allowances, pension scheme, social insurance, etc.) can be consulted on our recruitment website. Any changes to these conditions during the recruitment process are updated on this site and will apply at the time of the job offer.
If your profile matches our needs and you are not recruited straight away, you may be placed on a reserve list, valid for a maximum of four years.
Deadline for applications is 27 February 2020 (midnight French time).
For more information on how to apply, please click the 'Apply' button.