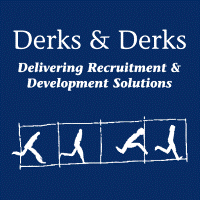 Document Control Specialist - Derks & Derks Detachering
Eindhoven, NB
A temporary position as Document Control Specialist for a period of 8 months at a global healthcare company (Noord-Brabant, The Netherlands)
Offer
a challenging job within a global healthcare company
an operational role in a international environment
a temporary contract till December 31
Organisation
Our relation is international active in the healthcare industry. They produce and sell their products to the international market. They are always looking for new innovative medical device products by investing in research and development. With this investments they hope to stay on top of the market. They design the product trough the eyes of the end user combined with an appealing design. The organisation is always looking for improvement of there processes. Therefore they like to get in touch with a Document Control Specialist.
Position
As a Document Control Specialist you will support lower level Document Control Specialists, control and maintaining the document management system for filing, tracking, retrieval of documents (like procedures, plans, QA/QC records, Specifications and related documents). Additionally, you will lead and support (local) authors of controlled documents to be lean, accessible, easy to maintain and according to the agreed look and feel. You know how to effectively establish and manage proper document review processes. You ensure availability/publishing of controlled documents and monitor and respond to metrics on the efficacy and efficiency of the document management system and its ability to support the business. You are able to understand the functional setup/configuration of the IT tool in a regulated environment, helping the team with the 3rd line support.

Profile
3 to 5 years related experience in change control and/or document control field
knowledge of Document Management System tools and experience running effective process improvement projects
knowledge of Quality Management, FDA regulations and regulatory requirements
preferred Qualifications: an engineering background, team leadership experience, technical writing experience and knowledge of Project Management Institute standards
able to support Computer Systems Validation and to work in a virtual environment
enthusiastic, independent, selfstarting, proactive, quality oriented
Response
Interested? Please send your resume and motivational letter by e-mail, with reference to DT/19-074-MB, to Sandra van Putten: info@derksenderks.nl.
For further information, please call Sandra van Putten at number +31 (0)33 472 80 87.
An individual assessment may be part of the selection procedure.
Our Client has chosen Derks & Derks Secondment & Interim as recruitment agency for this assignment. We request therefore to send any application or other response to Derks & Derks.