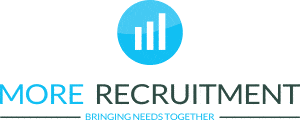 Digital Business Consultant Europe - More Recruitment B.V.
Gooi- en vechtstreek, NH 1411
Functieomschrijving
Our client is a global leader in measurement instrumentation, services and solutions for industrial process engineering. If you walk into one of their offices, you will directly experience the feeling of a real family culture.
For this client, we are searching for the position Digital Business Consultant. Your complete field of work is Europe, there, where you will visit major accounts for the analyzing and managing of B2B integrations, and further develop the B2B integration business throughout the customer base.
Development of our clients Digital Business in the Netherlands and Europe; analyzing market trends, making use of relevant sales data; leveraging internal and external information and prospects
Routinely visit customers and their Purchasing leaders to present the clients Digital Business value proposition. Capture customers' business requirements and initiate new B2B Integrations negotiating customers' specific frameworks. Face to face meetings with customers, Account Managers and platform providers will provide the opportunity to travel regularly throughout Europe (up to 3 days per week)
Report to the Digital Business Program Manager on project status, areas of improvement and buyer experience in order to improve efficiency. Promptly report customer concerns
Develop and maintain customer relationships with respect to B2B integrations and execute plans in order to position our client as the dominant supplier among preferred suppliers
Training of Account Managers their Digital Business capabilities. Coordinate and inform on B2B Integration projects at strategic customers, while managing different expectations and viewpoints of internal stakeholders
Attend and present on local and European sales meetings throughout the organization
Work closely with the local Integration Project Managers and internal IT on a daily basis to ensure timely fulfillment of projects. Cooperate with counterparts in other geographical areas in order to leverage a high degree of efficiency on global customer projects
Functie-eisen
At least a Bachelor's degree (or higher degree) in Engineering or a similar education. Basic understanding of eCommerce and IIoT are a plus
Fluent communication (written and spoken) in English and Dutch; any additional European language is a plus
Ability to travel (expected up to 60%) as required to meet the objectives of the position
A minimum of five (5) years sales experience with experience in collaborating with different functions in the organization (end users, purchasers, etc.). Prior experience in the area of Digital Business and IIoT preferred
Detail oriented with excellent organizational, communication and interpersonal skills. Ability to communicate information appropriate to the level of the audience in combination with strong presentation skills
Excellent time management skills enabling multitasking with different projects in parallel. Flexible while being able to work under pressure and show fast and accurate project execution
Demonstrated personal networking capabilities, both externally and internally. Ability to work autonomously as well as in cross-cultural and cross-functional teams
Excellent negotiation skills effective at all levels of the organization. Demonstrated sound judgment and problem-solving competency
Locatie/Standplaats
Gooi- en vechtstreek
Arbeidsvoorwaarden
A start salary of €4200 to €4800 based on experience and knowledge
The opportunity to earn 2.9 times your monthly salary extra as bonus
Collective Health Insurance
Internal and external education possibilities
Pension provision
Fulltime
Sollicitatieprocedure
Thijs van Calcar
thijsvancalcar@morerecruitment.nl
+31(0)6 - 272 10 244
Bezoek morerecruitment.nl voor meer informatie over de vacature Digital Business Consultant Europe of solliciteer online op de vacature Digital Business Consultant Europe.