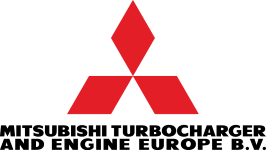 Design Engineer Turbo Engineering - Mitsubishi Turbocharger and Engine Europe
Almere, FL 1332
Are you looking for a job where you are the creator of the shape of the future turbochargers, by making complex shaped 3D models and detailing components and assemblies by drawings? Do you want to work as a Design Engineer at a global player in the field of turbochargers for the automotive industry? Then we are looking for you!
Function
Based on an internal and customer specification and 3D engine environment you start the development of the new turbocharger by CAD design and detailing by drawings. As a designer you lead the design from this first start towards a high series production design. You will have to manage the inputs for design for durability, functionality, manufacturing and assembling of the design within a team of simulation- and assembling specialists within the company. You will discuss and visit the suppliers worldwide to discuss the manufacturing and cost balance of the design with the local specialists.

The Turbo Engineering department is responsible for development of the turbocharger and validation before they go into production. Turbo Engineering serves all European customers worldwide, Europe, Asia, South/North America and Africa. Within the department, responsibilities are divided within a team among application-, simulation-, design-, test- and project engineers. You'll be working in a group consisting over 20 Design Engineers.
Requirements
At least a Bachelor technical degree (Mechanical-, Aerospace-, Automotive Engineering)
Good knowledge of the English language, written and spoken
Experience in creating and compiling 3D designs and 2D drawings with specific CAD software (Catia, Creo, NX) is a plus
Hands-on work experience
Skills: pragmatic thinking, team player, proactive, process improvement, eager, communicative
Offer
Working at Mitsubishi Turbocharger and Engine Europe offers many rewards. From seeing your concepts developed into actual turbochargers, to knowing that the finest car brands are equipped with the product you have created. Volkswagen, Aston Martin, BMW and Renault are just few of many well-known names.
But there's more! You can also expect:
A competitive salary;
Excellent benefits, including 27 days of leave + 5 collective days off;
Pension plan;
Travel allowance;
Internal and external trainings;
Collective health insurance;
MTEE is member of the Collective Agreements (CAO) Metalektro.
MTEE is involved in every facet of the turbo development. And we are just as committed to your development. As it is important to us that you can follow your ambitions, we provide various opportunities for advancement and/or expanding your knowledge.
Organization
Mitsubishi Turbocharger and Engine Europe (MTEE) is a global player in the field of turbochargers for the automotive industry. Did you know that we have a 20% market share in Europe? That means that 1 out of 5 cars in Europe is fitted with a turbocharger which is designed in Almere. For automotive to be able to contribute to global climate objectives, downsizing (a smaller engine with greater power, possibly hybrid) is necessary. Using a turbocharger is the best way to make this technically possible.
As our parent company is located in Japan. We work in close collaboration with a culture known for its hospitality. And this is visible in almost everything. From our production line in Almere, we deliver directly to our OEMs all over the world. All of our 800 employees make this possible. Proud and dedicated, that's what we are.
Information
If you would like to know more about this position, please contact Lilian Latul (Recruiter at MTEE) at 06- 42 61 06 21 or recruitment@mtee.eu
Application
Have we sparked your interest? Then apply today by clicking the button below.