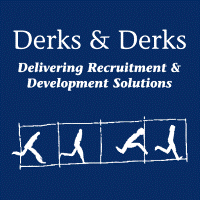 Delegated Qualified Person (QP) - Derks & Derks B.V.
Badhoevedorp, NH 1171
Offer
interesting role within a biopharmaceutical organization
small local and international team within the Quality Department
very attractive employment conditions package
Organization
Our client is a leading biotech organisation that discovers, develops, and delivers therapies to improve the lives of patients. They offer therapies for neurological diseases, globally, through direct affiliate presence in 30 countries and a network of distribution partners in over 50 additional countries. The atmosphere is very open and accessible. This is also reflected in the mutual cooperation, along with their key focus on professionalism and a drive to accomplish the best results for the society. They are currently searching for a Delegated Qualified Person (QP) to join their Delegate QP team.
Position
As Delegated Qualified Person (QP) you will certify the finished products of the organization within the EU. You will be responsible to ensure that the finished medicinal product batches are manufactured compliant with GMP, the Manufacturing Authorisation (MIA) and the Marketing Authorisations (MA). In addition you will ensure compliance with both national and international authority regulations, as well as internal regulations in order to ensure quality assurance. You will review and approve product quality reviews (PQR/APR). You have a thorough understanding of quality management systems, pharmaceutical law, manufacturing medicinal products and its supply chain. In the role as Delegated QP you will work in a small local and international team, and will work closely together with the local QP. You will act as back up of the manager to coordinate the Delegate QP team activities.
Profile
M.Sc. in (or similar to) Industrial Pharmaceutical Science.
More than 7 years of relevant experience required (in an FDA and EMA approved pharmaceutical environment).
Experience as QP within either biotech or pharmaceutical industry.
Good mathematical and statistical skills, as well as leadership skills.
Able to act decisively, work well under pressure and make confident judgements.
Good communication skills in both Dutch and English (verbal, reading and writing).
Response
Interested? Please send your resume and motivational letter by e-mail, with reference to WS/20-044-MB, to Tim van Loon : info@derksenderks.nl.
For further information, please call Tim van Loon at number +31 (0)33 472 80 87.
Our client has chosen Derks & Derks B.V. as recruitment agency for this assignment. We request therefore to send any application or other response to Derks & Derks.