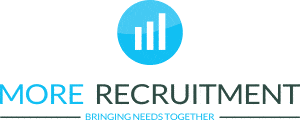 Customer Support medewerker - More Recruitment B.V.
Hoofddorp, NH
Functieomschrijving
Your main tasks
Manage the general sales process by
Creating quotations and follow up to create contracts including all related tasks (hand out, returns, invoicing etc.)
Administer CC service enquiries and follow up related tasks
Contract changes (reduction, termination, transfers)
Credit notes
Handling/registration of broken stock/broken padlocks
Debtor management (disputes, unallocated payment, direct debit)
Monitor and control customer balances
Manage and maintain customer master data in CC administrative systems
Provide support and give feedback about market and customer background to respective Key Account Managers as well as relevant colleagues (e.g. Pool Management)
Handling general enquiries of customers and CC partners (CC prices and products, general CC information, complaints, CC administrative system)
Sub tasks
Maintain and create a high level of customer satisfaction
Identify improvements and potential for market activities and report pro-actively
Participate in CC workgroups when required
Functie-eisen
Bachelor / higher educational level or proven ability to act on higher educational level in previous jobs
Languages:
Dutch (native)
English – the company language (good)
German (is an advantage)
Experience in Logistics / Supply Chain is a plus
Commercial background
Locatie/Standplaats
Hoofddorp
Bedrijfsomschrijving
As an Account Coordinator you are primarily responsible for all customer contact in their Dutch and Belgium (Dutch speaking) region. You may also act as a backup for other regions when necessary.
Sollicitatieprocedure
Brian Grunwald
briangrunwald@morerecruitment.nl
+31 (0)6 212 753 53
Bezoek morerecruitment.nl voor meer informatie over de vacature Customer Support medewerker of solliciteer online op de vacature Customer Support medewerker.