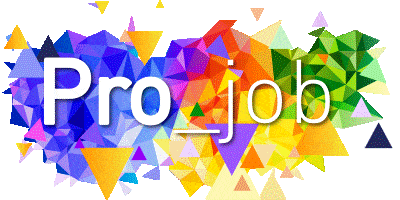 Customer Service Representative German - Projob B.V.
AMSTERDAM, NH 1011
Functieomschrijving
Are you fluent in German? Do you have experience in customer service and would you like to work in an international environment?

For one of our clients, we are looking for an Customer Service Operational Representative. You will provide service support to customers in assigned country teams and manage requests and inquiries electronically and by phone.

For this role, you should be business fluent, spoken and written, in German and English.

Job Responsibilities and Tasks:


Work as part of a team to add value to customers;
Take ownership of transactional work in your dedicated languages;
Accurately service customer requests received by email or through customer portals;
Reply to customer requests primarily via email and occasionally phone;
Prioritize customer requests and effectively manage the group inbox;
Proactively share customer information with industry teams;
Manage customer complaints and returns;
Maintain up-to-date account and customer contact information;
Process quotes and orders by following relevant policies and procedures.

5 day work week, Monday-Friday. Shifts may vary between 08.30 -17.00/09.30-18.00

Requirements:


High attention to detail and accuracy in all work;
Strong organizational and time management skills;
Ability to deal with a high work load and changing responsibilities;
Prioritization skills;
Excellent team player; self-managed and proactive;
Ability to communicate clearly and effectively;
Process and procedure driven, with passion to identify and drive areas for improvement;
College degree preferred
Solid computer skills, experience with ERP systems preferred;
Ability to type a minimum of 35 words/minute;
Prior Customer Service experience.

Contact
Do you recognize yourself in the profile and do you meet the job requirements? Then please react and send us your CV and short motivation. You can also e-mail welcome@projob.nl For more information check our website www.projob.nl or call 020-5738383.
Locatie/Standplaats
AMSTERDAM
Bedrijfsomschrijving
Innovative, technical company specialized in conveyor belt systems. From design to installation and customer service: they deliver their work tailor made. The work atmosphere is open, informal and international.
Bezoek www.projob.nl voor meer informatie over de vacature Customer Service Representative German of solliciteer online op de vacature Customer Service Representative German.