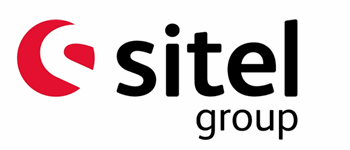 Customer Service Associate with Dutch (Global Printer Company) - Lisbon, Portugal - Sitel Group
Amsterdam, NH 1012
Job title: Customer Service Associate with Dutch (Global Printer Company)
Location: Lisbon, Portugal
Salary: Competitive Salary & Benefits
We're hiring!
Customer Service Associates with Dutch
Welcome to #SitelPortugal
Sitel is a people-driven global company that delivers customer experience solutions to some of the world's best brands. We provide multilingual customer experience management globally to our diversified client base across all stages of the customer journey.
Grow your career with us,
We are currently looking for enthusiastic and motivated candidates to join the Sitel team. As a Customer Service Associate with Dutch, you'll be the voice of the brand and create personalized, engaging experiences for our client´s customers.
About our client
Our client is recognized as a global leader in providing innovative imaging solutions and technologies that help customers worldwide print, secure and manage information, with ease, efficiency, and unique value.
This company works in more than 170 countries and in many fields such as retail, financial services, healthcare and more, simplifying the complex intersection of digital and printed information.
As our associate, you will be transforming customer support queries in unique experiences.
You will work with the latest customer care technologies from our multinational brands, being part of something Big!
What you need to have to be a successful Customer Service Associate with Dutch,
Native or Proficient in Dutch (C2)
Advanced level of English
Outstanding people skills with a passion to help others
Background in technical support
*For non-EU applicants, a valid work permit is required
Join an amazing team and benefit with,
Competitive wages (14 monthly payments per year)
Performance bonus
Relocation package
Flexible working schedule
Employee discounts
Private healthcare & dental insurance (after six months of employment)
Fun and engaging company-wide initiatives, like our SitelFit wellness program
Are you ready to Wow Customers? Begin your Sitel journey - apply today!
Apply today to the Customer Service Associate with Dutch role at Sitel Portugal!

Competitive Salary & Benefits